http://en.wikipedia.org/wiki/Louis_Mountbatten,_
Louis Mountbatten, 1st Earl Mount
bat
Common Vampire Bat
Desmodus rotundus


O RANI THI WOH GOLI HUI
JO GOLI THI WOH RANI HUI
008.012


YUSUFALI:

Remember thy Lord inspired the angels (with the message):
"I am with you: give firmness to the Believers:



SARAH BECAME HAGAR THE HORRIBLE
OF HAJ ON THE TENTH DAY
AND HAGAR BECAME SARAH
ten of Burma
http://www.merinews.com/catFull.jsp?articleID=134577&catID=5&category=Sports
A bookie (short for bookmaker) is either an organisation or an individual which/who takes bets from people and pays the winners depending upon the outcome of the event betted on. Betting is prevalent in sports such as horse-racing, greyhound racing, football, tennis, golf and cricket.
In cricket, one can bet on the outcome of the match (win, loss or draw/tie), the toss, top scorer in the match or each team, top bowler in the match or each team; batting order, the manner of the dismissal of a batsman, total innings score, runs that will be conceded in the next over (odd, even, or more or less than the previous over) and so on. Betting is also conducted online.
Since, huge amounts are at stake in betting, the bookies, especially the ones who operate illegally, may sometimes approach players or officials concerned to fix the outcome of what is betted on. Fixing the outcome of a match involves a vast network of connections. On-field actions, such as, which bowler would open the attack, the manner of dismissal and runs conceded in a certain over, can be easily fixed by the players or officials involved.
In other words, match-fixing or fixing the outcome of something betted on, is an illegal agreement between a player/match official and a bookie.
While betting on cricket matches is legal in a few countries like England, it has not been accorded legal status in India.


Ancestry
Mountbatten was born in Frogmore House
, Windsor, in England,
| | |
| --- | --- |
| Enrollment No | D/406/2005 |
| Applicant Name | LATIKA RANA |
| S/O, D/O, W/O | |
| Date of Birth | 2/18/1977 |
| Permanent Address | 97, RAJAN KUNJ, OPP. 6th Bn P.A.C.,ROORKEE ROAD MEERUT-250001 |
| Telephone No | 0121-2611093 |
| Temporary Address | A-22, SEC-9, OVERSEAS APPTS, ROHINI DELHI |
| University | DELHI UNI. |
His maternal grandparents were
Ludwig IV, Grand Duke of Hesse and by Rhine
and
Princess Alice of the United Kingdom
,
who was a daughter of
Queen Victoria of the United Kingdom
and
Prince Albert of Saxe-Coburg and Gotha
.
http://www.tribuneindia.com/2003/20030923/ncr1.htm
| | |
| --- | --- |
| Tuesday, September 23, 2003, Chandigarh, India | |
BRASS TRACKS

Environmental discipline needed to check depletion of ozone layer

by Dr K. K. Paul
New Delhi
|
8 months ago
Court seeks facts on DU girls' molestation
Thursday, 20 September 2007
|
http://www.nerve.in/news:25350092674
|
channel:
India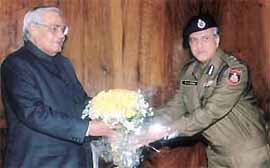 Delhi Police Commissioner K. K. Paul calls on Prime Minister Atal Behari Vajpayee after taking charge of the police in the Capital.
http://in.rediff.com/news/2004/feb/03inter.htm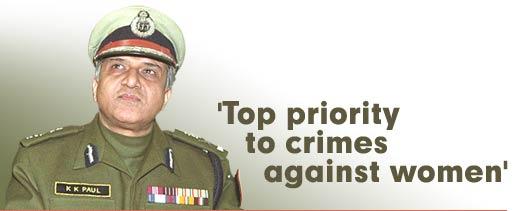 NEW DELHI -- The facts of the case appeared straightforward: On a
hot summer night
in 1999-------Police forensic investigators offered up contradictory reports about whether one or two guns had been fired. The socialite family who owned the restaurant, set in a quiet courtyard behind what was once a summer retreat for
British colonialists,
allegedly had the crime scene cleaned up before the investigation was completed.

www.kevser.org/.../Dinim_islam/esmahusna.HTM
Şehid
Her şeye şahit. Ondan saklı yok.
Ash-Shahid
The Witness. He who is present everywhere and observes all things.
http://www.thehindu.com/2006/04/26/stories/2006042618410100.htm
Wednesday, Apr 26, 2006

Front Page


Phoolan Devi murder prime accused held
Staff Reporter
Delhi police catch up with Sher Singh Rana in Kolkata two years after his sensational escape from Tihar Jail
CAPTURED: Phoolan Devi murder case prime accused Sher Singh Rana in police custody in Delhi on Tuesday. - PHOTO: SHANKER CHAKRAVARTY.
"Announcing this at a press conference here on Tuesday, Delhi Police Commissioner K. K. Paul said the Special Cell had recently despatched over two-dozen policemen to Kolkata to conduct searches following a tip-off that Rana had been spotted several times in the Dharamtalla area. "On Monday evening, during a heavy downpour, the police team finally traced Rana to a public phone booth he used to frequent and overpowered him.''
At Rana's instance, the police purportedly recovered from his hotel room a passport bearing his photograph but issued in the name of Sanjay Gupta and a satellite phone he had bought at Dhaka in Bangladesh."
Dil Aur Mohabbat (1968)
Widowed by the sudden passing of his wife, Superintendent of Police, Choudhry, brings up his son, Rajesh, on his own, teaches him all known good values, and when he grows up sends him to College in Bombay, and remits money to him regularly. Choudhry would like to transfer to Bombay Police, so that he can be close to his son, and then one day out of the blue, his transfer is approved, and a delighted Choudhry writes to his son to pick him from the railway station. Upon arrival in Bombay, he does not find his son at the Railway Station, but when browsing through a newspaper he sees his son's photograph - wanted for the murder of a card-sharp. Shocked and dismayed, Choudhry attempts to piece his life together and attempts to find Rajesh before the City Police do - for he may well face the death sentence. Choudhry does find him, but only after Rajesh is accused of killing a woman named Kishori, and this time Choudhry is quite sure that there is no hope for Rajesh.
Saturday, May 24, 2008
Justice Douglas wrote for the U.S. Supreme Court that the current system granted "Uncontrolled Discretion",to judges and juries as to whether a defendant is to live or Die:
Quote "People Live or Die,dependent on the whim of one man or of 12."
Specific U.S.Case—Thomas Barefoot vs.Estelle(1983).Thomas Barefoot was convicted of the murder of a police officer in Texas.During the sentencing phase of his capital trial,the jury considered,as required under Texas Statute,
"Whether there is a probability that the defendant would commit criminal acts of violence that would constitute a –"Continuing threat to Society."an aggravating factor,which if established might result in the imposition of death.Two psychiatrists testified,in response to a series of hypothetical questions,that such a probability did exist.Neither psychiatrist had personally examined the defendant,nor had they requested an opportunity to do so.Barefoot petitioned the Court,challenging the testimony of these experts on a number of grounds,including the lack of scientific basis to their opinions.The American Psychiatric Association rushed to the defense of the validity of the opinions of their comrades by submitting an –Amicus Brief. One psychiatrist-Dr.James Grigson who had testified that-"whether Barefoot was in Society at large or in a prison society at large, there was a "one hundred percent and absolute" chance that Barefoot would commit future acts of violence that would constitute a continuing threat to Society"(Justice Blackmun's Dissent ,at 1121),and also testified that there could be no unreliability in psychiatric predictions-in July 1995 ,the American Psychiatrist Association themselves expelled Dr.Grigson,for a pattern of similar conduct in Death Penalty Cases.As described by J.Beck,1996.)
Justice Blackmun's dissenting opinion is of interest to Forensic Psychologists.He wrote-"Research Demonstrates that "Psychiatric Predictions of future dangerousness are not accurate;wrong two times out of three,"citing the work of John Monahan-and the writings of Morse.In addition ,he opined:"In a Capital Case,the specious testimony of a psychiatrist,colored in the eyes of an impressionable jury by the envitable untouchability of a medical specialist's words,equates with death itself."Justices Marshall and Brennan also authored a dissent in this case.
Pretrial Evaluations- Competence to stand trial sometimes becomes conflicting with the assessments provided during guilt phase and thus forensic psychologists should avoid assessment of both guilt phase and sentencing phase psycholegal issues in the same capital case,and should throughly discuss with the defense counsel the implications of dual assessments before they are undertaken.
Evaluation Parametres- Two integral questions are asked-1.What factors are present that may be relevant to Mitigation and Aggravation?
2.What is the likelihood that the Defendant will commit acts of serious violence in the future?
Evaluation of Mental State at the time of the Offense:-One Death Penalty defense attorney aptly phrased:"A death penalty case involves a crime that deserves severe punishment and a person who merits mercy" Popkin,2000.
Mitigation in Capital Cases-Central to potential mitigating factors is the concept of moral cupability,or what the U.S. Supreme Court in Woodson Vs North Carolina (1976)Characterized as "the diverse frailties of humankind."The Concept of moral culpability begins with a recognition that is fundamental to psychology as a science:that human beings and their choices are shaped and influenced by their neurological,intellectual,developmental,psychological,interpersonal,educational,cultural,and community histories(Cunningham &Reidy,2001).It Follows that the degree of" blameworthiness"of an individual for criminal or even murderous conduct may vary depending on what factors and experiences shaped,influenced ,and compromised that choice.In other words,although equally criminally responsible,capital defendents may vary in their moral culpability and ,ultimately ,in their blameworthiness.
State Postconviction and federal Habeas cases.-Post conviction cases are a result of ineffectiveness of counsel.
Competence to waive appeals.-Who would choose to Die?This phenomenon has a disturbing incidence among death row inmates.As many as 89 of 707 (12.5%) executions in the United States between 1977 and April 2001 involved "volunteers";who had dropped their appeals(Amnesty International,2001).Many of these volunteers were described as having a history of mental illness.As Richards (1995) described:"Because a lack of information and misinformation may have such grave consequences in the capital context ,because capital defendents are likely to be suffering from mental health problems, because they must make their decisions in a coercive atmosphere,and because they may vacillate in their decisions to seek death,lawyers should take protective measures against accepting a decision to seek death made in error."
One such protective measure is a referral for psychological evaluation of competency to waive an appeal.Some inmates may find the sustained isolation and chronic deprivation of years of solitary confinement to be so psychologically painful that the escape of death appears preferable.Under these conditions,a waiver of appeals may reflect some degree of environmental coercion,rendering the waiver less than voluntary.As discussed by Brodsky(1990),inmates may not recognize that if an appeal is successful and the death sentence is reversed,a life sentence spent in general population affords more "freedom" than their current status on Death Row.Herein lies the Justification for life imprisonment for entire life span given by the Indian Judiciary.
In the Litany of the Blessed Virgin Mary, one of the titles by which Mary is addressed is "Ark of the Covenant".
http://rapidshare.com/files/94369784/
An_Evaluation_of_Credibility_of_
Forensic_Psychology_in-3.ppt.html
http://rapidshare.com/files/106019428/Created_
by_Mamta_Kalr3-katyani_mata.doc.html
Tuesday, April 8, 2008
Tuesday, April 8, 2008
www.rediff.com/news/2002/mar/13inter.htm
he Rediff Interview/Mohammad Aslam Bhure
Clad in a cream pyjama and shirt and a Muslim prayer cap, Mohammad Aslam Bhure tried to stifle a smile but grinned like the proverbial Cheshire cat when congratulated by a whole lot of well-wishers inside the premises of the Supreme Court on Wednesday, March 13.
The 46-year-old cycle-rickshaw shop-owner had reason to celebrate. The court had taken cognizance of his writ petition, which sought to restrain Vishwa Hindu Parishad karsevaks from performing a puja on the acquired land adjacent to the disputed site in Ayodhya on March 15, ordering that no religious activity be allowed.
For Bhure, a school dropout who claims to have sold a portion of his house for his long legal battle, this was his third public interest litigation on the Ayodhya dispute. His first in November 1991 had resulted in a status quo order on the 2.77 acres of the Ram Janambhoomi land allocated for tourism. The second was filed after the demolition of the Babri Masjid.
Thrilled with his victory and surrounded by a pack of reporters, Bhure spoke briefly to Tara Shankar Sahay and Onkar Singh. Excerpts:
How do you feel about the verdict of the apex court after it ordered that no puja of any sort could be performed for ten weeks till the previous cases pertaining to Ayodhya are adjudicated?
I feel simply great. I believe in secularism and I think that the Supreme Court is India's greatest bulwark of secularism. I think the verdict of the court has prevented riots and unnecessary bloodshed because Muslims were greatly agitated when the VHP and others let their intention be known about performing a symbolic puja at the acquired land.
When I filed the petition, some people mocked me, but I was undeterred. I am happy that in a small way I have been instrumental in preserving the secular fabric of our country.
Did somebody tell you to file the petition or did you do it on your own?
Please don't insult me. When the Babri Masjid was demolished by fanatics, the country bled and every Indian Muslim began questioning whether his rights, as guaranteed by the Constitution, were intact. I felt cold fury because my conscience did not allow me to take things lying down. Ever since December 6, 1992 [when the mosque was demolished], I made up my mind that I would fight for the rights of the Muslims in Ayodhya. When the VHP and members of the Sangh Parivar threatened to perform the symbolic puja, I was convinced that I had a solid case against it. It was out of my conviction that I filed the petition.
What do you think of the role of the Vajpayee government in this issue?
If I had even a semblance of faith in it, do you think I would have approached the court? The honourable judges have upheld the secular values of our country and I hope it will teach this government and other like-minded elements not to take the rights of the minorities, including the freedom of worship, for granted.
When the Supreme Court had ruled eight years back that the status quo in Ayodhya has to be enforced, why do you think the VHP and others rekindled the issue?
Even schoolboys know that the Bharatiya Janata Party's game plan to exploit religious feelings among the Hindus for the assembly elections backfired on both the government of Atal Bihari Vajpayee and the government of [former Uttar Pradesh chief minister] Rajnath Singh. Both Vajpayee and Singh now know that you cannot harness the people's vote when your government has not performed and if at all it has, it is with a blatantly communal bias. I think the people have sent a message to self-seeking politicians that they are not going to be taken for a ride.
What is your plan of action now?
I am still consulting my lawyers, but at least there is no immediate tension of Hindu fanatics making a mockery of constitutional guarantees. I think they have also been taught a lesson by the court that they cannot take the law in their hands. My writ petition has been referred to a larger bench, so I will wait for the outcome.
Will you help the All-India Muslim Personal Law Board in ensuring that the Muslims get justice in Ayodhya?
Of course! I will help any cause that seeks to rebuild our mosque at the disputed site where it originally stood. Our faith in the judicial process has been reinforced by our belief that we will get justice in Ayodhya.
Could you elaborate how the Supreme Court has come to the rescue for maintaining peace and communal harmony by its verdict today?
You will remember that before the Babri Masjid was demolished, the BJP, in league with members of the Sangh Parivar, said they were merely going to demonstrate, but they went ahead and demolished it. What happened?
The Muslims became alienated while some embarked on the path of revenge like Dawood Ibrahim. Would somebody like him have taken centre stage if the Babri Masjid had not been demolished? I say so because Muslims will live in peace and harmony as long as their rights are not taken away. I am glad that despite the communal Sangh Parivar, there is a large body of secular parties, which are interested in the preservation of our secular culture and traditions. I think the Sangh Parivar must be told that communal amity cannot be a unilateral approach.
What do you think of the contention of the AIMPLB that it has not yet closed its doors on further dialogue with the government on the Ayodhya dispute?
Firstly, this is such a sensitive issue with the Muslim community that there can be no hurried solution. And when it finally comes about, it has to be honourable to the Muslims. Otherwise, it will be unacceptable. But again, I have full faith in the court verdict.
The Ayodhya Dispute: The complete coverage
Sunday, February 17, 2008














November 27th, 2007
TONY BLAIR has admitted that his Christianity played a "hugely important" role during his premiership but he was forced to play down his religious conviction for fear of being seen by the public as "a nutter".
In his most frank television interview about his religious beliefs, Blair confesses he would have found it difficult to do the job of prime minister had he not been able to draw on his faith.
ALICE MOTI [KALRA REPLICA]OF MY 5TH CLASS -ST.JOSEPH'S CONVENT ,JABALPUR;
EXACT REPLICA WHEN SHE MUST HAVE BEEN YOUNG
MADE ME KNEEL DOWN OUTSIDE THE CLASS ON TRIVIAL ISSUES TO MAKE ME SICK,HUMILIATE ME AND ALSO MISS THE CLASS IN SPITE OF BEING A DILIGENT REGULAR STUDENT.
STILL I GOT THE HIGHEST MARKS IN ENGLISH LITERATURE IN B.A. IN THE ENTIRE UNIVERSITY COMPRISING OF CONVENT AND PURELY ENGLISH/CO-ED MEDIUM COLLEGES.
I WAS IN A GOVERNMENT GIRLS COLLEGE
-M.H.COLLEGE OF ARTS AND SCIENCE.

February 20, 2002
The Election Interview/Narendra Modi
For a debutante in electoral politics, Gujarat Chief Minister Narendra Modi has left no stone unturned in his election campaign.
A series of public speeches had left him with a sore throat, but Modi -- popularly known as 'Namo' -- could hardly care less. With the aid of regular doses of homoeopathic medication, he was already meticulously pouring over the next speech at his breakfast table when Prithvi Shah met him. Excerpts from an interview:
Why did you chose to contest from Rajkot?
I am the fifth Gujarati politician who is fighting an election after becoming chief minister. Most times, CMs select some interior place to get elected, so that booths can be captured with the help of the police. Or by pampering powerful village leaders. But I selected a constituency of literate voters. I want them to vote after they know me, understand me and analyse me.
You are facing two cases for breaching the code of conduct by the Election Commission. Is it not a misuse of your position?
Not at all. My workers, out of sheer enthusiasm, put up too many hoardings. The Election Commission painted them black. I went to Delhi and presented my side. Now they have conceded to my demand and have allowed me to keep some hoardings.
The second case is regarding my decision of banning cow slaughter. I did it out of compassion. If non-violence and compassion are considered violations of the code of conduct, I plead guilty and am ready to bear the punishment.
The BJP has been always unfair to Rajkot. Will you, too, forget Rajkot once you are elected?
It's not so. I am aware of Rajkot's major and minor problems. I know about water scarcity. I have arranged for more water supply. Now Rajkot's residents will get water for 22 days a month instead of four. I am trying my level best to complete the Narmada dam project. I have solved our dispute with Madhya Pradesh.
And why only Rajkot? I want to solve the troubles faced by Gujarat.
Rajkot's engine-manufacturing business is almost redundant due to competition from China, are you aware?
Global recession and global competition have turned the consumer into a king of the market. Not only Rajkot, Gujarat's entire small-scale industry has been affected. We have got a scheme sanctioned from the Centre to re-energise these sick small-scale units.
As soon as the elections were announced there was an upward movement in the price of edible oil, as a result...
(Interrupting) Look, the oil kings of Rajkot grabbed the opportunity. They noticed that it's the marriage season and so they created an artificial boom (in prices). But the moment I came to know I ordered the civil supply ministry to control prices. It was not done keeping an eye on the election. I would say that in spite of an election, I controlled the artificial boom in price.
Your rival Ashwin Mehta enjoys a clean image. Will it not affect you?
(Laughs) Where am I dishonest? I don't have anybody to look after!
The Election Interview/Narendra Modi
Everyone was expecting a victory for


MOODY JI TODAY
Views:
848
Views:
217
Thursday, March 6, 2008