AT WHAT COST DEMOCRACY AND VOTE BANK POLITICS?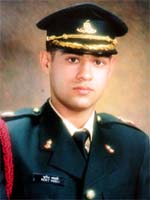 Sumit Kohli
WHO ARE THESE EVIL PEOPLE THAT POLITICAL PARTIES DESIRE VOTES FROM?
A HEINOUS RACE WITH SUCH EVIL IN THEIR HEARTS?ITS USELESS TO EVEN THINK OF VOTES FROM SUCH PEOPLE WHO WOULD NOT STOP SHORT OF KILLING THE SAME LEADER WHO IS TRYING TO BE MODERATE AND GARNER SUPPORT FROM A VULTURE- SCAVENGERS RACE.WATCH SELJA INSIDE A BRITISH ISLAMIC GRAVE IN SALIMGARH AT RED FORT;BUILDER MAFIA GURGAON DALIT.
http://en.wikipedia.org/wiki/Kumari_Selja
Selja Kumari (born 24 September 1962)
is a member of the 14th Lok Sabha of India is a member of the Indian National Congress (INC) political party. She is a minister of state (independent charge) of Ministry of Housing and Urban Poverty Alleviation in the UPA government.
http://en.wikipedia.org/wiki/Elizabeth_II_of_the_United_Kingdom
Elizabeth II (Elizabeth Alexandra Mary;[1] born 21 April 1926) is the Queen regnant of 16 independent states and their overseas territories and dependencies. Though she holds each crown and title separately and equally, she is resident in and most directly involved with the United Kingdom, her oldest realm, over most of whose territory her ancestors have reigned for more than 1000 years. She ascended the thrones of seven countries in February 1952 on the death of her father King George VI.

[edit]
Education
She is the daughter of the dalit leader Chaudhary Dalbir Singh. She studied at the elite Convent of Jesus and Mary School in New Delhi and has a M.Phil from Panjab University.
THEY HAVE FINISHED THE ETHICS AND MORALS OF THIS COUNTRY.READ THE FEMINA PAGE OF CONSULTATION AND WONDER WHERE THE FATHER OF THE 13 YEAR OLD OF THE 37 YEAR OLD WIFE IS AND WHAT HE IS TEACHING HIS SON?
http://en.wikipedia.org/wiki/Jagjivan_Ram
In Indira Gandhi's government he worked as minister for Labour, employment, and rehabilitation (1966–67), minister for Food and agriculture (1967–70). When the Congress Party split in 1969, Jagjivan Ram joined the camp led by Indira Gandhi, and became the president of that faction of Congress. He worked as the minister of Defence (1970-74) making him the virtual No. 2 in the cabinet, minister for Agriculture and irrigation (1974-77).

It was during his tenure as the minister of Defence that the

Indo-Pakistani War of 1971 was fought, and Bangladesh achieved independence. While loyal to Prime Minister Indira Gandhi for most of the Indian Emergency, in 1977 he along with five other politicians resigned from the Cabinet and formed to form the Congress for Democracy party, within the Janata coalition.


















A few days before the elections, on a Sunday, Jagjivan Ram addressed an Opposition rally at the famous Ram Lila Grounds in Delhi. The national broadcaster
Doordarshan
allegedly attempted to stop crowds from participating in the demonstration by telecasting the blockbuster movie
Bobby
. The rally still drew large crowds, and a newspaper headline the next day ran "Babu beats Bobby" . He was the
Deputy Prime Minister of India
when
Morarji Desai
was the
Prime Minister
, from
1977
to
1979
. However, he was once again given the defence portfolio.








MA-HEN-DRA KALRA-RESIDENT
996/7 MEHRAULI,
BORN 0N 14-11-1958
CLONED TEST TUBE SON
RAGHAV KALRA-BORN ON 14-11-1993.NOTE THE TERMITE INFESTED DESIGN OF THE DOOR OF THE HOUSE NO-1513,IN THE BACK GROUND.

Jawaharlal Nehru
(
Hindi
:
जवाहरलाल नेहरू
, IPA:
[ʤəʋäɦəɾläl nɛɦɾu]
(
November 14
,
1889
–
May 27
,
1964
)
parliamentofindia.nic.in/.../biodata/12DL07.htm
XII Lok Sabha
KUMAR, SMT. MEIRA
[INDIAN NATIONAL CONGRESS - KAROL BAGH-SC (DELHI)

]


As Chairperson, National Drought Relief Committee of the
Congress Party during the century's worst drought in 1967,
launched a Family Adoption Scheme under which drought-
affected families were adopted by well-to-do families;
Being committed to human rights and abolition of caste system,
visited every place where atrocities were committed against
Scheduled Castes and Scheduled Tribes during the last ten years;
held meetings/demonstrations, courted arrest and filed Public
Interest Litigation cases in Supreme Court to ensure justice to
them; Third Secretary, Embassy of India, Madrid, 1976-77; 
Second 
Secretary, High Commission
of India, London,
1977-79;
Deputy
Secretary, Ministry of External Affairs, 1980-85; Member, (i)
Court
of the Jawaharlal Nehru University since 1996; (ii) Court of
University of Delhi since 1996; (iii) Rajghat Samadhi Committee,
1998-99;
and (iv) Advisory Council, Delhi Development Authority, 1998-99;



Sunday, June 8, 2008
Parveen Babi
(
Hindi
: परवीन बाबी,
Urdu
: پروین بابی) (
April 4
,
1949
-
January 20
,
2005
) was an
Indian
actress
.
She accused many foreign dignitaries and her former co-star, Amitabh Bachchan, of conspiring to kill her but her petition in court was dismissed for lack of evidence. She also filed an affidavit in the special court hearing the 1993 serial bomb blasts case, claiming that she had evidence to show, but she did not turn up in court after being summoned saying that she was afraid of being killed.
The Dewan of Junagadh, Sir Shah Nawaz Bhutto, the father of the more famous Zulfiqar Ali Bhutto, now decided to invite the Government of India to intervene. Bhutto wrote a letter to Mr. Buch, the Regional Commissioner of Saurashtra in the Government of India:
http://en.wikipedia.org/wiki/Parveen_Babi








Friday, June 13, 2008

DEEPIKA PADUKONE'S BUDDHI HAIR.
WHEN RANA LEFT HOUSE NO.1513 IN DECEMBER 2005 TO SHIFT JUST TWO HOUSES AWAY IN 1510 OUTRAM LANE, SHE LEFT BEHIND SO MUCH FILTH AND STAINS IN THE TWO ROOMS -WITH A HORRIBLE GUTTER SMELL WHICH WAS DOUSED BY ME BY THROWING RAW EGGS ALL OVER THE HOUSE.

I CALLED SO MANY SWEEPERS ,BUT NO ONE AGREED TO CLEAN THE ROOMS.
I WAS TAKEN ABACK TO SEE BUNCHES OF FEMALE HAIR ALL OVER AND WONDERED AS TO HOW A SUPPOSEDLY A YOUNG GIRL COULD HAVE SHED SO MUCH HAIR AND THEN DID NOT DISPOSE IT OFF TOO?





DIMPLED PEAS IN A I-POD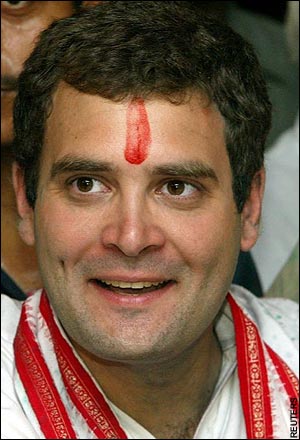 http://en.wikipedia.org/wiki/Guntur
Sweet touch: P. Vijaya, a resident of Tumuluru, thanking UPA chairperson Sonia Gandhi for visiting their village in Guntur district on Saturday.
Culture and diversity
With the culture and traditions of ageless Sanatana Dharma/Ancient Vedic Civilization (known as Hinduism)
and its principles (Sarvē Janā Sukhinō Bhavantu), the Guntur Region had a place for all religions, castes, sects and creeds. One of the purportedly lost tribes of Israel called Bene Ephraim, has a presence in Guntur, with even a Jewish synagogue. Religious faiths such as Islam and Christianity lead a harmonious existence.
http://www.arab.net/camels/
Life span
After a gestation periods of 13 months, a camel cow usually bears a single calf, and occasionally twins. The calves walk within hours of birth, but remain close to their mothers until they reach maturity at five years of age. The normal life span of a camel is 40 years, although a working camel retires from active duty at 25.
msamaparthiban.wordpress.com/
PLEASE SHOW US THE FAMILY OF DAYANIDHI MARAN -WIFE -PRIYA OF "THE HINDU" AND THE FAMILY OF DIGVIJAY SINGH -ALL SKELETONS OF A FILTHY TOILET SAGA.

www.geocities.com/earlcain2001/humpty.htm
Humpty Dumpty sat on a wall
Humpty Dumpty had a great fall;
All the king's horses,
And all the king's men,
Couldn't put Humpty together again - usual version

Hympty Dumpty and his brother
Were as like as one another,
Couldn't tell one from t'other
Humpty Dumpty and his brother. - Somerset version
Humpty Dumpty sat on a spoon,
Humpty will goin the egg cup soon;
And all the paste and all the glue
Will not make Humpty look like new. -Schoolchild version
Humpty Dumpty went to town,
Humpty Dumpty tore his gown;
All the needles in the town
Couldn't mend Humpty Dumpty's gown. - American version
http://en.wikipedia.org/wiki/Dayanidhi_Maran
See full-size image.
www.tamilweek.com/
images/Maran.jpg
200 x 219 - 10k
Image may be scaled down and subject to copyright

Wife: Priya Dayanidhi Maran

Date of Marriage
26 August 1994
As of 2004
, he was an Indian
millionaire
having declared assets of 16 million
Indian rupees
(approx. 360,000
US dollars
).Dayanidhi Maran reduced the mobile and landline call rates drastically during his tenure as Union IT and Communications minister. He brought in investments well in excess of $30b for the IT sector alone and set the ball rolling for making India a chip manufacturing hub.
www.transcurrents.com/tamiliana/archives/321
Intra-Family Political Strife Shakes DMK Party in Tamil Nadu
Capt from Chandigarh killed in J&K ambush
A young artillery officer from the city, Capt Sumit Kohli, was killed in an ambush in Pulwama district of Jammu and Kashmir. Captain Kohli was decorated with
Shaurya Chakra
on January 26 this year by the President, Dr A.P.J. Abdul Kalam. Serving Rashtriya Rifles. Family sources said Captain Kohli had become a target of the militants after he received the gallantry award, but the officer wanted to go for a final search-and-rescue operation before being posted out.
tribuneindia.com 30 Apr 06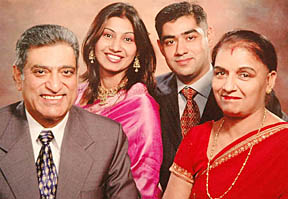 A file picture of Capt Sumit Kohli (right) with his wife Deepika and parents.
Army orders probe into Capt's death

The Army has ordered an inquiry into the death of Capt Sumit Kohli, who reportedly committed suicide at his place of posting in the Lolab area of Kupwara district, north Kashmir. According to a Defence spokesperson, the inquiry would look into the circumstances that led to the death of Captain Kohli of 18 RR. He reportedly committed suicide by firing from his AK 47 rifle. The Captain was decorated with a gallantry award in March this year.

tribuneindia.com 2 May 06

Army captain cremated; father critical

Indian Army Captain Sumit Kohli was cremated without any official ceremony, even as his father remained critical at an army hospital after suffering a cerebral stroke on hearing of his death. The captain's body was brought to the local cremation ground here wrapped in a tricolour. There were only a handful of army officers present - and that too to take away the flag after the cremation. No ceremony was held on behalf of the Army or local authorities, even though Captain Kohli had been decorated with a Shaurya Chakra - the country's third highest gallantry award - just three month ago for action in Kashmir Valley. His wife Deepika is three-month pregnant. The couple got married last year.

dailyindia.com 3 May 06

Dead army officer's father dies

The father of Captain Sumit Kohli, a young army officer who died under mysterious circumstances in Kashmir valley Sunday, breathed his last - a day after his son was cremated. He was admitted to the hospital Sunday after he suffered brain haemorrhage on hearing the news of his son's death. He was cremated a day after the body of his son was brought for cremation.

newkerala.com 4 May 06

Army probing decorated captain's death The Indian Army is probing the controversial death of a highly decorated young captain whose family maintained that he had not committed suicide, though the army has apparently made up its mind on the issue. "It is (Captain Sumit Kohli's) family that says he did not commit suicide. We will investigate this in detail and if the allegation is true, we will take appropriate action," army chief Gen. J J Singh told reporters here on the sidelines of a defence seminar. However, when asked why Kohli had been cremated sans the honours usually accorded to a soldier who dies on duty, Singh's reply was clear that it was a case of suicide.Initially, it was said that Kohli, serving with the Rashtriya Rifles counterinsurgency force in Jammu and Kashmir, succumbed to injuries sustained during a terrorist ambush April 30. However, an army spokesman later announced that he had committed suicide by shooting himself with his service AK-47 rifle. Kohli had been awarded the Shaurya Chakra - the country's third highest gallantry award - just four month earlier for action in the Kashmir Valley. "The inquest report is in. We are waiting for the forensic report. Like that, there are so many procedures. thepeninsulaqatar.com 25 May 06

Captain Kohli's family accuses army of murder

Two years ago four Hindu labourers of Jammu were killed in a fake gunfight in Kupwara and dubbed as "Pakistani Jihadi terrorists." Under pressure from the families of the labourers, army ordered a probe. On April 30 this year army authorities reported that Captain Sumit Kohli posted in Kupwara committed suicide. However, mother and wife of Captain Kohli refuse to buy army's statement and say that he was murdered by a Colonel "because he had witnessed the killing of four labourers and had assured the families he would help get justice." This is for first time in the 17-year old political struggle in Jammu and Kashmir that family of an army officer has accused army of murdering its own officer. "Who says that my brave son committed suicide. I know he was killed by Colonel Rahul Panday to hush up the killing of four innocent poor villagers of Jammu," Veena Kohli, mother of Captain Kohli told Greater Kashmir on phone from Chandigarh. Caption Sumit Kohli, a junior commissioned officer was posted in Lolab Kupwara with 18 RR. He was awarded gallantry award Shoria Chakra on March 23. Army says that on April 30, at around 3.20 pm, a gunshot rang through the army quarters. Doctors who rushed there found Kohli dead, with an AK-47 at his side. Both Army and police investigations reached the same conclusion, that Kohli had committed suicide.

greaterkashmir.com 29 May 06
SHRI JAGDISH CHANDRA DHODY
21-3-1930 TO 16-11-1994=64 YEARS
16+11+1+9+9+4=50
7+2+23=32=5

MAMTA DHODY -DOB= 29+1+1964=50=5

http://www.cbi.gov.in/history/hist.php
A Brief History of CBI
The Delhi Special Police Establishment Act was therefore brought into force in 1946. This Act transferred the superintendence of the SPE to the Home Department and its functions were enlarged to cover all departments of the Govt. of India. The jurisdiction of the SPE extended to all the Union Territories and could be extended also to the States with the consent of the State Government concerned.
Founder Director

The founder director of the CBI was Shri D.P. Kohli who held office from 1st April, 1963 to 31st May, 1968. Before this, he was Inspector-General of Police of the Special Police Establishment from 1955 to 1963. Before that he held responsible positions in police in Madhya Bharat, Uttar Pradesh and Govt. of India. He was Police Chief in Madhya Bharat before joining the SPE. Shri Kohli was awarded 'Padma Bhushan' in 1967 for his distinguished services.
Shri Kohli was a visionary who saw in the Special Police Establishment the potential of growing into the national investigative agency. He nurtured the organisation during his long stint as Inspector General and as Director and laid the solid foundation on which the organisation grew over the decades to become what it is today.
While inaugurating the 4th Biennial Joint Conference of the CBI and State Anti-Corruption Officers, Shri Kohli told the delegates: "The public expects the highest standard from you both in efficiency and integrity. That faith is to be sustained. The motto of the CBI - Industry, Impartiality and Integrity: these must always guide your work. Loyalty to duty must act first, everywhere, at all times and in all circumstances."
CBI does not entertain anonymous / pseudonymous complaints.

The CBI does not take up investigation of conventional crimes
like murder, theft, robbery etc
HALAL KNIFE
unless directed by the Supreme Court / High Courts or referred by State Governments.



Have You Heard of a Wedding Wreath?
A wreath is a symbol of unity. A gorgeous wreath as a centerpiece on the table at a wedding reception, rehearsal dinner, bridal shower, bridesmaid luncheon/brunch/tea, etc. is a great old-fashioned idea. A wreath is a nice addition at the bottom of a footed cake stand or with a punch bowl in the center of the wreath. You can also hang the wreath on the entrance door of the church on your wedding day (then move it to the reception site). The wreath can be made of fresh or silk (dried or preserved) flowers. If you like the idea of fresh flowers and live greenery for the wreath, here are instructions for a "living" wreath: http://www.englishcreekgardens.com/livingwreath.htm. The bride can preserve the flowers used in the wreath or even re-plant the greenery. Use the charms with the wreath - you can have the bridesmaids pull the charms from the wreath. If you are hosting a bridal shower/luncheon/tea etc., hang a wedding wreath on your front door to greet guests - then, give the wreath to the bride as a gift for her to take home.
Pakeezah (1972)
See full-size image.
www.onlineindianmart.com/imageoim/22177t.jpg
100 x 102 - 6k
Image may be scaled down and subject to copyright.

http://en.wikipedia.org/wiki/Smallpox
Post-eradication
The last cases of smallpox in the world occurred in an outbreak of two cases (one of which was fatal) in Birmingham, England in 1978. A medical photographer, Janet Parker, died from the disease on 11 September 1978,[39] after which the scientist responsible for the unit, Professor Henry Bedson, committed suicide.[2] In light of this accident, all known stocks of smallpox were destroyed or transferred to one of two WHO reference laboratories; the Centers for Disease Control and Prevention (CDC) in the United States and the State Research Center of Virology and Biotechnology VECTOR in Koltsovo, Russia where a regiment of troops guard it. In 1986, the World Health Organization recommended destruction of the virus, and later set the date of destruction to be 30 December 1993. This was postponed to 30 June 1995.[40] In 2002 the policy of the WHO changed to be against its final destruction.[41] Destroying existing stocks would reduce the risk involved with ongoing smallpox research; the stocks are not needed to respond to a smallpox outbreak.[42] However, the stocks may be useful in developing new vaccines, antiviral drugs, and diagnostic tests.[43]
In March 2004 smallpox scabs were found tucked inside an envelope in a book on Civil War medicine in Santa Fe, New Mexico.[44] The envelope was labeled as containing the scabs and listed the names of the patients they came from. Assuming the contents could be dangerous, the librarian who found them did not open the envelope. The scabs ended up with employees from the CDC who responded quickly once informed of the discovery. The discovery raised concerns that smallpox DNA could be extracted from these and other scabs and used for a biological attack.
[edit]
Biological warfare
The British may have used smallpox as a biological warfare agent during the French and Indian Wars (1754–63), against France and its Native American allies (see more information at Siege of Fort Pitt). It has been alleged that smallpox was also used as a weapon during the American Revolutionary War (1775–83).[45] During World War II, scientists from the United Kingdom, United States and Japan were involved in research into producing a biological weapon from smallpox.[46] Plans of large scale production were never carried through as they considered that the weapon would not be very effective due to the wide-scale availability of a vaccine.[45] The Soviet Union established a smallpox weapons factory in 1947 in the city of Zagorsk, 75 km to the northeast of Moscow.[47]
An outbreak of weaponized smallpox may have occurred during its testing in the 1970s. General Prof. Peter Burgasov, former Chief Sanitary Physician of the Soviet Army, and a senior researcher within the Soviet program of biological weapons described the incident:
"On Vozrozhdeniya Island in the Aral Sea, the strongest recipes of smallpox were tested. Suddenly I was informed that there were mysterious cases of mortalities in Aralsk. A research ship of the Aral fleet came 15 km away from the island (it was forbidden to come any closer than 40 km). The lab technician of this ship took samples of plankton twice a day from the top deck. The smallpox formulation—400 gr. of which was exploded on the island—"got her" and she became infected. After returning home to Aralsk, she infected several people including children. All of them died. I suspected the reason for this and called the Chief of General Staff of Ministry of Defense and requested to forbid the stop of the Alma-Ata—Moscow train in Aralsk. As a result, the epidemic around the country was prevented. I called Andropov, who at that time was Chief of KGB, and informed him of the exclusive recipe of smallpox obtained on Vozrazhdenie Island."[48][49]
Others contend that the first patient may have contracted the disease while visiting Uyaly or Komsomolsk, two cities where the boat docked.[50]
In Europe, deaths from smallpox often impacted dynastic succession. Louis XV of France succeeded his great-grandfather Louis XIV through a series of deaths of smallpox or measles among those earlier in the succession line. He himself died of the disease in 1774. The only surviving son of Henry VIII, Edward VI, likely died from complications shortly after apparently recovering from the disease, thereby rendering his sire's infamous efforts to provide England with a male heir moot. (His immediate successors were all females.) William III lost his mother to the disease when he was only ten years old in 1660, and named his uncle Charles as legal guardian: her death from smallpox would indirectly spark a chain of events that would eventually lead to the permanent ousting of the Stuart line from the British throne.
Both George Washington and Abraham Lincoln, Presidents of the United States, contracted and recovered from the disease. Joseph Stalin, who was badly scarred by the disease early in life, often had photographs retouched to make his pockmarks less apparent. Crime figure Lucky Luciano contracted disease in 1907 at the age of ten, upon coming to New York from Sicily.
Indian actress Geeta Bali died of small pox in 1965.
Overview
Plot:
Nisha lives a poor lifestyle in the Portuguese-ruled Malabar region in India along with her widowed dad...
more
|
add synopsis
See full-size image.
www.intelindia.com/.../images/baazgurudatt_s.jpg
106 x 150 - 4k


Priya 'Rajni' Tendulkar passes away
Yogesh Pawar in Mumbai
Fiery actor-activist and daughter of well-known playwright Vijay Tendulkar, Priya aka 'Rajni', passed away following a heart attack on Thursday afternoon at her Prabhadevi residence.
She had been diagnosed with breast cancer four years ago, but, true to her screen image, had fought right back into life, acting in three TV serials and hosting a show on SABe TV.
http://ww.smashits.com/video/hindi-songs/music/116/trimurti.html
Her widowed sister-in-law Seema Tendulkar and her son Aditya were the first to reach her residence, followed by Vijay Tendulkar.
As news of her death spread, the who's who of Marathi theatre and the literary fraternity came calling.
After leaving instructions that the body should be taken to the electric crematorium at Shivaji Park, Vijay Tendulkar left with just a nod at all those gathered. He did not attend the funeral.
Priya's estranged husband and yesteryear's TV actor, Karan Razdan, who made a brief appearance at her residence, also stayed away from the rites.
He told rediff.com: "She was my worst critic. However, in those days, when I was struggling to establish myself, she encouraged and recommended me in a big way."
Veteran actress Sulochana fought tears as she spoke of how she had known Priya from the days when she would run around in frocks and pigtails. "While seniors like me drag on, I don't how destiny can take away someone so young and full of life?" she asked and wondered, "there seems to be a curse on Marathi theatre and literature. In less than two months we have lost so many gems. First Shantabai (poetess Shanta Shelke), then Babuji (singer Sudhir Phadke), then Vasant Bapat and Shivaji Sawant and now Priya."
The body was accompanied by Seema Tendulkar, Aditya Tendulkar and director and script-writer Vijay Kenkre to the crematorium around 7.30 pm.
A crowd of recognisable faces along with a battery of journalists were present to bid the actress adieu. Shekhar Navre, Reema Lagoo, Neelu Damle, Jabbar Patel, Aruna Raje, Nirmala Samant-Prabhavalkar, Dilip and Neena Kulkarni were among those present.
Aruna Raje, who directed "a terribly nervous" 15-year-old Priya shooting for her first commercial (a sewing machine brand), said: "My heart goes out to Priya's father who has seen so many tragedies one after the other."
Director Jabbar Patel spoke glowingly about how Priya had carried on with her father's literary legacy. "Not many know of Priya Tendulkar the short story writer who wrote very moving stories about ordinary women caught up in extraordinary situations," he said adding "along with being an aggressive feminist and anti-victimisation activist, she was also a great human being. Her dynamism was infectious."
Neena Kulkarni wept as she spoke: "Jeevachi sakhi gelyavar kai bolnaar (what does one say when one loses a bosom pal like her)?" she asked. "I have to say that between us she was more generous with her praise -- one moving expression here, a flick of the hand there."
Given the literary atmosphere at home it was no surprise that Priya grew up to become the kind of person she was. A rebellious teen, she had taken to compering music shows for Doordarshan, taking trouble to wear high-heels and heavy saris with a huge bindi to look grown-up.
The sewing machine commercial made her a known face and Marathi film offers started coming. "She would often laugh at some of the silly parts she played in commercial movies like Mumbaicha Faujdar and Gondhalat Gondhal -- both of which went on to become golden-jubilee hits and still make decent collections whenever exhibited in the interiors.
Fame came calling when she was offered the role of housewife-avenging angel 'Rajni' in a TV serial by the same name. In 'Rajni' she starred with Karan Razdan, whom she was to later marry. It was a role she could never outlive. The image stuck despite her sensitive portrayal of Sharada in the overtly feminist and sensitive Swayamsiddha made by Gulzar.
Though she did continue acting in TV serials, it was her talk show - 'The Priya Tendulkar Show' -- and the controversies it courted that brought her back into the limelight. She did bit parts in Hindi films too which she herself liked to call "forgettable."
When 'The Priya Tendulkar Show' was at its peak, several political parties -- including the Shiv Sena -- approached her. Her proximity to Matoshree, given the acrimonious relationship her father shared with Bal Thackeray, raised many eye-brows. In the end, she declined the offer, but would often think aloud to friends, "Maybe I should have tried." Now, she never will.
'Bangladeshi infiltration is the biggest threat' Ajit Doval is one of the most decorated officers of the Indian Police Service. He is the first police officer to get the Kirti Chakra, the second highest gallantry award after the Param Vir Chakra. He belongs to the 1968 batch of the Kerala cadre and retired as chief of the Intelligence Bureau in January 2005. Doval, who belongs to Garhwal, has outstanding credentials as an operations man. He made his name as a field operative in the Mizoram insurgency where he broke rebel leader Ladenga's hold over his private army. In 1989, he lead an IB team along with the Punjab police and National Security Guards in Operation Black Thunder to evacuate terrorists from the Golden Temple in Amritsar. For many years he led many important teams within IB which included the important operations against Islamic terrorism in India. He also led the team set up to capture underworld gangster Dawood Ibrahim after the

Mumbai bomb blasts

in 1993. He has also served in Pakistan when J N Dixit was India's high commissioner. He was also one the three negotiators along with diplomat Vivek Katju and C D Sahay, intelligence officer of the Research and Analysis Wing, to negotiate the release the passengers of IC 184 flight that was

hijacked

to Khandhar. Few men in the IPS know India's internal security problems as well as Doval. Exclusive interview.

in.rediff.com 21 Apr 06
Richard Preston
Random House | History - Military - Chemical; Science - Biochemistry | October 2002 | $24.95
8,000 – 1,000 B.C.E.

Trans-species jump of smallpox virus (variola) from an unknown animal host into the human species.

1157 B.C.E.

Death of Pharaoh Ramses V, possibly of smallpox

430 B.C.E.

The Plague of Athens during the Pelopponesian War. May have been smallpox.

340 C.E.

The Chinese medical doctor Ho Kung gives an exact description of smallpox and says it came into China "from the west" around C.E. 40.

300-400 C.E.

Smallpox may have caused a decline in the population of Italy, weakening the Roman empire and making it more vulnerable to Barbarian attacks.

910 C.E.

The Persian medical doctor al-Razi (Rhazes) sees a lot of smallpox while he's the director of the Bagdhad Hospital.

1000 C.E.

Smallpox becomes endemic in Japan.

1520

Captain Panfilo de Narvaez lands in Mexico near Veracruz. Smallpox escapes from an African slave who is a member of his party and begins to spread through Mexico, central America, and south America, ultimately killing roughly half the native American population of those areas.

1763

During the Siege of Detroit (part of the French and Indian War), British commander Sir Jeffrey Amherst orders his men to infect the Ottawa tribes under Chief Pontiac with smallpox. Smallpox then rages down the Ohio Valley, killing many innocent civilian native Americans. This is the first known deliberate use of smallpox as a strategic biological weapon.

May 14, 1796.

English doctor Edward Jenner demonstrates the efficacy of his smallpox vaccine.

1801

Edward Jenner predicts the eradication of smallpox.

1958

Soviet public health doctor Viktor Zdanov calls for the eradication of smallpox at the annual meeting of the World Health Assembly.

1965

Evolutionary biologist Rene Dubos, in his famous book Man Adapting, confidently predicts that no virus or microbe will ever be eradicated from nature.

1966

Donald Ainslie (D. A.) Henderson appointed head of the Smallpox Eradication Program (SEP) of the World Health Organization, in Geneva, with a ten-year mission to eradicate smallpox.

November, 1966.

Dr. William H. Foege of the SEP pioneers the surveillance and ring-vaccination containment strategy for controlling outbreaks of smallpox. He does this during a smallpox outbreak in Nigeria when he and his team run out of sufficient vaccine to mass vaccinate everyone in the area.

1970.

Devastating typhoon hits Bhola Island in the Bay of Bengal, in what is now Bangladesh.

1970-71.

Dr. Lawrence (Larry) Brilliant and Wavy Gravy and their wives set out in two buses to drive across Asia and deliver medical supplies to Bhola Island. They end up leaving their buses in Katmandu, Nepal.

1972

Larry Brilliant joins the Smallpox Eradication Program.



1974

The Tatanagar Station outbreak of smallpox, epicentered in Bihar, India.

http://ww.smashits.com/music/oldies/songs/

Congress party president Sonia Gandhi with her son and party general secretary Rahul Gandhi at the party's UP State Convention at Nanarao Park in Kanpur on Monday.
— PTI photo


Forced vasectomy and even castration of thousands of men under the infamous family planning initiative. Indira's son, Sanjay Gandhi, was blamed for this abusive and forcible treatment of people.
Arbitrary destruction of the slum and low-income housing in the Turkmen Gate and Jama Masjid area of old Delhi

January – May, 1975

The last large outbreak of variola major on earth, in Bangladesh.




http://en.wikipedia.org/wiki/The_Emergency_%28India%29




Support for Indira's Decisions

The Emergency was endorsed by Vinoba Bhave (who called it Anushasan parva or Time for discipline) and Mother Teresa. Pioneer industrialist J. R. D. Tata, and writer Khushwant Singh were among the other prominent supporters. Some have argued that India badly needed economic recovery after the 1971 Indo-Pak war had strained the exchequer. Indira's 20-point economic program increased agricultural production, manufacturing activity, exports and foreign reserves. The national economy achieved high levels of growth and investment, and as strikes were non-existent, productivity increased rapidly. Communal Hindu-Muslim riots, which had re-surfaced in the 1960s and 70s, virtually ceased, and initially the government seemed to be working with vigour. Police in cities had sweeping powers to destroy gang and syndicate structure

November, 1975.

Dr. Stanly O. Foster finds the world's last natural case of variola major: a three-year-old girl named Rahima Banu, on Bhola Island, Bangladesh.

Christmas, 1975

CDC pox virologist Joseph Esposito freezes

six

scabs from Rahima Banu in the smallpox reference freezer at the CDC in Atlanta. This is the Rahima strain of smallpox.

October, 1977

Ali Maow Maalin of Somalia has the last case of variola minor—the last natural case of smallpox on earth.

August, 1978.

Janet Parker, of Birmingham, England, contracts smallpox from the laboratory of Henry Bedson, a smallpox researcher.

September, 1978.

Henry Bedson commits suicide by slitting his throat with a pair of scissors. Janet Parker and her father die.

December 9, 1979

Official date of the WHO certification of the global eradication of smallpox.

1987-1990

Soviet missile tests of a MIRV ICBM missile system for delivering weapons-grade smallpox in warheads to cities in North America.

1980? -1989

Soviet military biologists are storing at least one, and possibly two, twenty-ton stockpiles of frozen smallpox for use as a strategic weapon, in bombs and ICBM missile warheads

October 27, 1989

Dr. Christoper J. Davis, an analyst with British intelligence, has the first major insight into the fact that the Soviet Union has a strategic biological weapons program, with the contagious weapons smallpox and plague. He will receive an Order of the British Empire for his insight.

1990

Scientists at Vector, a Soviet virology complex in Siberia, allegedly develop a new method for mass-producing tonnage quantities of smallpox for loading into weapons systems.

1990

U.S. public health officials debate whether the known stocks of smallpox should be destroyed, which would presumably make smallpox extinct as a species. (They don't know about the Soviet biowarfare program with smallpox.)

1991

The WHO destroys 99.75 % of its stockpile of smallpox vaccine, leaving the WHO with a total of one dose of vaccine for every twelve thousand people on earth.

January, 1991

Secret team of biological weapons inspectors from the United States and Britain tours some of the scientific facilities of Biopreparat, the Soviet Union's vast, secret biowarfare program. They discover evidence that scientists at Vector, the Biopreparat virology facility in Siberia, have been working with smallpox as a biological weapon.

December, 1991

Fall of the Soviet government and breakup of the Soviet Union. Establishment of the Russian Federation.

1991

By the account of Russian scientists, North Korea acquires a Russian strain of smallpox, either by theft or by buying it from an expatriate Russian scientist.

1991

J. Craig Venter, Joseph Esposito, and other sequence the entire DNA of the Rahima strain of smallpox.

1973 – present day

Iraqi scientists are thought to be developing and working with smallpox as a biological weapon. The Iraqi research may include the technique of genetic engineering of the smallpox virus's DNA, to make smallpox more deadly or evasive of the vaccine.

1994

The year in which Vector scientists claim to have moved smallpox from a WHO repository in Moscow, without the permission of the WHO, to Vector, in Siberia. (In fact, smallpox has been at Vector all along.)

1996

The WHO votes again to destroy all the public stocks of smallpox, with a deadline of June 30th, 1999

September, 1998

Lisa Hensley goes to work as a post-doc at Usamriid, at Fort Detrick, Maryland, and will end up working in the group led by Peter Jahrling, a prominent virologist there.

January 14, 1999

The Ad Hoc Committee on Orthopoxvirus Infections (the WHO's expert advisory panel on smallpox) meets to decide whether to destroy the stocks. D. A. Henderson passionately argues for the destruction of the stocks. The panel votes to destroy smallpox.

Spring, 1999

The U.S. government reverses its position and pushes for the retention of smallpox stocks for research—principally so that Peter Jahrling and his colleagues at USAMRIID can work on new drugs and vaccines for smallpox.

January 12, 2000

Lisa Hensley nearly infects herself with Ebola Zaire.

Spring, 2000

First monkey model experiment with smallpox by Peter Jahrling and John Huggins at the Maximum Containment Laboratory (the MCL) at the CDC in Atlanta. The experiment does not yield any useful result.

September 2-3, 2000

Peter Jahrling and Richard Moyer learn of the Jackson-Ramshaw IL-4 mousepox experiment and object to its publication on grounds that it is a blueprint for the biological equivalent of a nuclear bomb—a recipe for a possibly vaccine-proof engineered smallpox.

February, 2001

The Jackson-Ramshaw experiment is published in the Journal of Virology.

May 30, 2001

Start of the second monkey model experiment at the Maximum Containment Lab in Atlanta.

June 4, 2002

Lisa Hensley and Mark Martinez observe monkeys dying of hemorrhagic smallpox in the Maximum Containment Lab. This is the first time any species other than man has been seen to die of smallpox virus.

June 6, 2002

A monkey nicknamed "Harper" develops classical ordinary smallpox in the MCL. He survives his disease.

September 11, 2001

The World Trade Center and Pentagon attacks by al-Qaeda. The entire CDC is evacuated during the terror event.

September 16

D. A. Henderson goes to work for the U.S. government as a bioterrorism expert.

September 18

Someone mails letters full of crumbly granular anthrax to media figures in New York City—to Tom Brokaw of NBC, and to CBS, ABC, and the New York Post.

October 5

Robert Stevens, a photo editor at The Sun, in Boca Raton, Florida, dies of inhalation anthrax (from a letter that went through his mail bin).

October 6

CDC epidemiologist Brad Perkins and his team of investigators determine that Robert Stevens was infected through the mail, and Perkins asks for the FBI to be brought in "full force."

October 9

On or slightly before this date, someone mails letters full of finely powdered weapons-grade anthrax to Senators Daschle and Leahy.

October 15

The Daschle letter containing powdered anthrax is opened in the Hart Senate Office Building. Usamriid scientist John Ezzell starts analysis of the powder in the letter and finds it has the characteristics of a biological weapon.

October 16

Usamriid scientists continue with analysis. Peter Jahrling and Tom Geisbert are drawn into the case, fearing that the Daschle letter may contain smallpox.

October 17

Secretary of Health and Human Services Tommy Thompson asks Congress for enough money so that every American can have a dose of smallpox vaccine.

October 19

Tom Geisbert obtains the first very clear images of the Daschle powder in its dry state, and discovers, to his shock, that it looks like "moon rocks" and "skulls."

October 21-22

Postal workers from the Brentwood mail-sorting facility are dying of anthrax.

October 24

Top-security meeting at the Roosevelt Room in the White House to discuss the anthrax terror emergency. Peter Jahrling first begins to think that the anthrax terrorist(s) could conceivably have been American, and could have manufacture the anthrax in a small lab somewhere.

January, 2002

Dr. Alfred Sommer, dean of the Johns Hopkins School of Public Health, strongly objects to Peter Jahrling's monkey model experiments with smallpox, calling Jahrling and his colleagues "idiots of the worst sort."

June 25, 2002

FBI teams search the apartment of former Usamriid scientist Dr. Steven Hatfill, in Frederick, just outside the gates of Fort Detrick. The FBI says Hatfill is not a suspect in the anthrax terror event. Hatfill strongly denies any involvement in the anthrax attacks and says that he is cooperating with the FBI in order to clear his name.

January – July 2002

The FBI investigation into the anthrax terror attacks—Amerithrax—appears to stall out.


"Men have authority over women because God has made one superior to the other, and because they spend their wealth to maintain them. Good women are obedient. They guard their unseen parts because God has guarded them. As for those from whom you fear disobedience, admonish them and forsake them in beds apart and beat them. Then if they obey you, take no further action against them. Surely God is high, supreme. —Koran 4:34"