Bobby - VCD
Now:
Rs.169
View Details
»
SEHWAG'S KALRA ARYAVIR HOSPITAL IVF
BAPS Swaminarayan Sanstha
Jai Swaminarayan!


BRAND NEW CONSTRUCTION OF BEDROOM ISLAM /ARYA SAMAJ -ULTA /FULTA 1857 SYMBOLISM OF ZAFAR MAHAL FOR ERECTION OF BABRI MASJID BY RELIANCE AND AGRASEN SAMAJ OF AKSHARDHAM ANDE KA FANDA TEMPLE
Jodi No.1 (2001)
http://www.imdb.com/title/tt0278522
Watch David Dhavans Comedy Movie Jodi No.1 Online
Bahadur Shah Zafar was a noted
Urdu poet
.
Saturday, June 14, 2008
Abdullah Qutb Shah (also transliterated in different ways) was the seventh ruler of the kingdom of Golconda in southern India under the Qutb Shahi dynasty. He ruled from 1626 to 1672.
Abdullah, son of Sultan Muhammad Qutb Shah, was a polyglot and a lover of poetry and music. He invited to his court and respected Kshetrayya, a famous lyric writer. Kshetrayya is known for his sexually explicit poetry.
The Chief Minister of Chattisgarh Shri Ajit Jogi calls on the Prime Minister Shri Atal Bihari Vajpayee in Raipur (Chattisgarh) on July 18, 2003 (Friday).
WHY SHOULD A SCHOOL DPS PRINCIPAL APPEAR WITHOUT SPECTACLES WHEN HIS EYES ARE SO WEAK?


Shivani Bhatnagar murder case hearing in Karkardooma Court.

R. K. Sharma held guilty in Shivani murder case
Staff Reporter
Three others also convicted by Delhi court; two acquitted
THE VICTIM: Shivani Bhatnagar
– PHOTO: SANDEEP SAXENA
CONVICTED: Suspended IPS officer R. K. Sharma, prime accused in the Shivani Bhatnagar murder case, in police custody at the Karkardooma courts in Delhi on Tuesday.
NEW DELHI: More than nine years after Indian Express principal correspondent Shivani Bhatnagar was murdered in her East Delhi apartment, a court here on Tuesday held suspended Indian Police Service officer and prime accused Ravi Kant Sharma guilty of criminal conspiracy and murder. Three other accused were also held guilty by the court, while two were acquitted.
Pronouncing the judgment in a packed Karkardooma courtroom, Additional Sessions Judge Rajendra Kumar Shastri said the prosecution had been able to prove the charges against R. K. Sharma, Shri Bhagwan, Pradeep and Satya Prakash beyond reasonable doubt. However, the court let off Ved Prakash Sharma and Ved alias Kalu on grounds of insufficient evidence.
The accused had been charged with criminal conspiracy along with murder and destruction of evidence. Pradeep was additionally charged with misappropriation.
The court has fixed Thursday for arguments on point of sentence following which the quantum of sentence would be pronounced.
In arriving at the verdict, the court lent credence to the prosecution's evidence of telephonic conversations between the prime accused and the co-accused at crucial times.
The court also agreed with the prosecution's claim that though there was no eyewitness in the case, circumstantial evidence was sufficient to convict the guilty.
While convicting Pradeep, the court relied on the fact that the fingerprints lifted from the scene of crime matched his fingerprints. Also, the handwriting in the entry register at Navkunj Apartments in I. P. Extension, where young Shivani lived with her journalist husband Rakesh Bhatnagar, matched Pradeep's handwriting. Pradeep had been charged with carrying out the killing.
In acquitting Ved Prakash and Ved alias Kalu, the court agreed with the defence plea that a person who is apprehending arrest was least likely to keep something in his possession that could link him to the murder. According to the prosecution, Shivani's gold chain, which had gone missing after the murder, was recovered from Ved Prakash. The police had recovered a camera, which too had gone missing from Shivani's house after the murder, from Ved alias Kalu, the prosecution had alleged.
The prosecution had alleged that R. K. Sharma decided to eliminate Shivani when she threatened to expose him. The two had developed intimacy when Sharma was posted as Officer on Special Duty at the Prime Minister's Office in New Delhi and during that period he had leaked certain classified documents pertaining to the St. Kitts case to Shivani, who was then part of a Special Investigation Team of her newspaper.
The court refused to accept the prosecution's claim that leaking of sensitive documents could have jeopardised Sharma's career. It, however, agreed that Sharma decided to eliminate Shivani when she threatened to expose their intimacy.
In its charge-sheet, the prosecution had said that Pradeep reached Shivani's apartment on January 23, 1999, and managed to gain access on the pretext of handing over a wedding card and a box of sweets. When she opened the door, he strangled and stabbed Shivani before fleeing.
The first arrest in the case was made only in July 2002, when the police picked up Shri Bhagwan. Subsequently the other accused were arrested. R. K. Sharma, who was then posted as Inspector-General (Prisons) in Haryana, continued to avoid arrest for nearly 45 days before surrendering in an Ambala court after the Delhi High Court rejected his anticipatory bail plea. He was then brought to Delhi on transit remand.
To appeal
Talking to reporters after the verdict was pronounced on Tuesday, defence lawyer D. B. Goswami said his client would appeal in the Delhi High Court.





























GUTTER KALRA AND RELIANCE AGRA SUSU SEN HAD DECORATED THIS RAILWAY COLONY BRANCH ON ITS INAUGURATION DAY WITH FUNERAL WREATHS WHICH ARE LAID FOR DEAD SOLDIERS ON INDIA GATE.PLEASE SEE THE DATE OF INAUGURATION-26-3-2001.THE FILTHY BASTARD HAD MANY LOOK ALIKES WORKING IN THE BRANCH ONE OF THEM BEING RANA FATHER LOOK ALIKE.
THE WREATHS HAD VIOLET FLOWERS WHICH IS ALSO THE COLOR OF KESAR FLOWERS AND I HAVE NEVER SEEN SUCH VIOLET WREATHS BEFORE AND THAT TOO ON AN INAUGURATION.THE CRIMINAL PRABHAKAR KAZA WAS HAND IN GLOVE WITH THIS GUTTER AND WAS POSTED TO LONDON FOR ALL THE FILTHY WORK THAT HE SPONSORED FOR KALRA.
THEY WERE NECK DEEP IN CORRUPTION ;BUT SURPRISINGLY THE FILTHY MAN DID NOT TURN UP FOR THE INAUGURATION. HIS NAME TOO HAD A MEANING :-PRABHAT KAR KAAZ KE ANDAR BUTTON.Other symbolism is the "crime to riches " story of people wearing torn rags.

One of the hallmarks of hand tailoring is the so-called hand worked button hole.



Saturday, April 26, 2008
The earliest use of saffron is credited to the people of the Indus Valley
Civilization at Mohenjo-Daro, who used it as an edible herb and a dye.
However, bits of saffron were also discovered in Egyptian mummies

and some people attribute the Mediterranean area to be the place of

origin for saffron. Its earliest cultivation is believed to be in Cilicia,
southern Turkey in the ancient town of Corycus where saffron was
referred to as Crocus. An Indian legend attributes the

spice to be a gift from the
water god (Taksaka Naga) to Waghbhatta,

the physician who cured the god's eye infection.
http://www.festivalsinindia.net/diwali/recipes/kesar-kaju-barfi.html
http://www.victorynewsmagazine.com/SAFFRONCostliestCondiment.htm
See full-size image.

www.kumkumindia.com/images/puja-thali.jpg
279 x 216 - 26k
Image may be scaled down and subject to copyright.
Views:
122,278
http://www.tomvater.com/sonagachi.html
May 1 2008
,
Aaron
Views:
26,557
1709
www.vrindavan-dham.com/vrinda/vrinda-devi.php
www.indianmirror.com/culture/cult.html
The Glories of Tulasi-devi
Vrinda-vana
In the Padma Purana there are thirty chapters describing Tulasi's appearance. Her glorious attributes are recounted throughout the Vedic literature. "Just by looking at Tulasi, all of one's sins are removed. Just by touching Her, one's body becomes purified. All diseases are removed by praying to Her. Fear of death is destroyed by watering Her. Just by planting or transplanting Her, one achieves realization of the Supreme Personality of Godhead. If someone offers Her leaves at the lotus feet of Sri Krsna, Tulasi will award liberation and devotion to Lord Sri Krsna." (SKP)
Sri Krsna is very fond of Tulasi, also called Maharani. Vayu Purana states: "The Supreme Lord Hari does not accept anyone's worship without Tulasi." The poet Candrasekhara says that Krsna does not care for even one of fifty-six offerings or thirty-six curries if they are offered without a Tulasi leaf. "All the places of pilgrimage on this planet and in the millions of universes, take shelter in a Tulasi leaf." (PP) "Sri Krsna who is very affectionate toward His devotee, sells Himself to devotee who offers merely a Tulasi leaf and a palmful of water."(CT)
Friday, November 09, 2007
sukanya-keralaiyer.blogspot.com/2007_09_01_ar.
THE MAHIMA OF THE HUMBLE TULSI IN OUR COURTYARD
I still remember the Tulsi kashayams made by my grandmother which used to be so effective when we used to have colds and coughs. Today, I want to write about the Tulsi plant which is used in religious ceremonies for worship and has various other uses.
Tulsi is Divinity
The 'tulsi' plant or Indian basil is an important symbol in the Hindu religious tradition. The tulsi plant is worshipped as a living Goddess. The name 'tulsi' connotes "the incomparable one".
A Hindu household is considered incomplete if it doesn't have a tulsi plant in the courtyard. Many families have the tulsi planted in a specially built structure, which has images of deities installed on all four sides, and an alcove for a small earthen oil lamp. Some households can even have up to a dozen tulsi plants on the verandah or in the garden forming a "tulsi-van" or "tulsivrindavan" - a miniature basil forest.
In the Padmapurana Lord Shiva tells the sage Narada about this power: "Oh Narada, wherever Tulsi grows there is no misery. She is the holiest of the holy. Wherever the breeze blows her fragrance there is purity. Vishnu showers blessing on those who worship and grow Tulsi. Tulsi is sacred because Brahma resides in the roots, Vishnu resides in the stems and leaves and Rudra resides in the flowering tops."
According to popular Indian belief, wherever Tulsi is planted, the place becomes, sanctified as a place of pilgrimage and the sepoys of Lord Yama (God of Death) dare not enter that place. It's a venerated plant and Hindus worship it in the morning and evening. The tulsi wood is the most sacred of all wood in the Hindu tradition.
I remember my grandma telling us of how the evenings would be fun in Parawoor with the girls and ladies of the house sprinkling water in the courtyard and lighting lamps in front of the Tulsi plant. I still light a lamp, burn incense sticks for the tulsi that is planted outside of my house. Since generations together, no matter which country Indians are settled in, We always would like to keep a Tulsi plant outside our house. This is one thing which hasn't changed.
Tulsi – Holy basil
In India, the Tulsi is regarded as the most sacred plant. Tulsi grows wild in the tropics and warm regions. It has a very distinguished appearance, aroma and flavor. It is a much- branched erect bushy plant of about 4 feet height. Its leaves are aromatic and they have minute glands. The flowers are purple in small clusters and the seeds are yellow or red.
There are mainly 2 varieties of the Tulsi(holy basil) in India, The Dark Tulsi or Shyama tulsi (also known as Krishna Tulsi- since Krishna was believed to be dark in color) and the lighter colored one known as Rama tulsi. The Krishna Tulsi(Shyama Tulsi) is said to possess greater medicinal value and is commonly used for worship. It's a miracle plant.
According to the Gandharv Tantra, places that are overgrown with Tulsi plants tend to inspire concentration and places ideal for meditation and worship.
Tulsi In Legends
A number of passages in the Puranas and other scriptures (Vedas), point to the importance of tulsi within religious worship. Tulsi is regarded as a goddess (Lakshmi) and a consort of Vishnu. A garland of tulsi leaves is the first offering to the Lord as part of the daily ritual. Tulsi is accorded the sixth place among the eight objects of worship in the ritual of the consecration of the kalasha, the container of holy water.
One Hindu legend relates that Lord Vishnu spawned Tulsi from the turbulent seas in order to help all mankind. Krishna loves tulsi.
Hindu Mythological Tales narrate that Tulsi, a destitute woman, was accused of infidelity and shunned by all. Finding no shelter in the world, she turned to Vishnu for help. But the gates of Vaikuntha (Vishnu's Abode) were shut on her as Vishnu's Consort Lakshmi refused to let her in. Tulsi stood in the courtyard of Vishnu's abode, under the open sky, helpless and humiliated. Her feet turned into roots, her arms sprouted leaves, and she turned into a delicate yet wild plant, her fragrance spreading all around. Lord Vishnu said: "By not abandoning her devotion to me, despite all odds, Tulsi has become my beloved, 'Vishnupriya'. She should be treated with dignity at all times - not as an unchaste woman, but as a venerable housewife, a 'Sumangali'. No worship of Vishnu is complete without an offering of Tulsi sprigs. And so the Tulsi plant is nurtured in the courtyard of every house, and is identified as Vishnu's Vrinda or Krishna's Radha, women whose devotion for the Lord, though unrequited, never waned. Thus, Tulsi is seen as Lakshmi's co-wife for her unconditional devotion to Vishnu, but as Laksmi is very jealous of her, she resides in the home whereas Tulsi remains in the courtyard.
Another story goes that Tulsi was the paramour of Lord Vishnu. Out of Jealousy, Lakshmi cursed her into becoming a plant and the Lord transformed himself into the sacred Shalagrama Stone to keep her company. The Shalagrama is a small stone, an ammonite, a fossil genus of marine cephalopod, considered to be a natural representation of Lord Vishnu. Shalagramas are found in the Gandak river of Nepal. They are usually black or dark green coloured, round or oval in shape, striated with tree-like markings. The curves of the striations signify the various forms / reincarnations of Vishnu. The worship of Shalagrama doesn't involve elaborate prayer rituals. It is kept wrapped in a cloth, often bathed and perfumed. Its very presence in a home bestows health, wealth and happiness on its inhabitants.
By convention, the Tulsi Leaf is not offered to Shiva, just as Bel Leaves, dear to Shiva, are not offered to Vishnu. Tulsi leaves are also not offered to Goddess Lakshmi as she was once annoyed during her lovesport with Vishnu, when his attention got diverted towards Tulsi.
According to one story, Tulsi was a gopi(who was actually an incarnation of a Goddess) who fell in love with Krishna and so had a curse laid on her by his consort Radha.
Where most herbs are considered to be forms of the Goddess, Tulsi is a considered to be a Goddess herself. One legend is that a Goddess incarnated as Vrinda and, after spending a lifetime as a very close devotee of Krishna, serves to this day as the herb Tulsi, which leads to one of Tulsi's many names, Vishnupriya, the beloved one of Vishnu.
Please refer to the story of Tulsi : http://www.salagram.net/parishad95.htm
One story has it that when Krishna was weighed in gold, not even all the ornaments of His consort Satyabhama could outweigh Him. But a single tulsi leaf placed on one side by his consort Rukmini tilted the scale.
Tulsi is also mentioned in the stories of Mira and Radha immortalized in Jayadeva's Gita Govinda.
Tulsi Puja and Tulsi Vivaha
Followers of Hindu traditions often keep a Tulsi plant in front of their house. On a specific day each year known as 'Kartik Shukla Dwadashi' (usually about two weeks after Diwali) there is a tradition wherein Tulsi plants will be beautifully decorated with structures made of sugarcane, mango leaves and flowers and then a puja (form of worship) is offered.
As with Diwali celebrations there are usually clay lamps lit around the Tulsi plant and the house. In some parts of India people will have also have fireworks displays to mark the occasion.
In northern India and in Gaudiya Vaishnava communities it is called the 'Tulsi vivah' or the wedding day of Goddess Tulsi with Krishna in his Sila form. In the Hindu mythology, tulsi is very dear to Lord Vishnu. Tulsi is ceremonially married to Lord Vishnu annually on the 11th bright day of the month of Kartika in the lunar calendar. This festival continues for five days and concludes on the full moon day, which falls in mid October. This ritual, called the 'Tulsi Vivaha' and this inaugurates the annual marriage season in India.
There is another celebration called Tulsi Ekadashi where Tulsi is worshipped on the Ekadasi day.
In the Christian tradition it is said that Tulsi grew around the place of Crucifixion.
Tulsi is also mentioned in Shiite writings.
Tulsi and Science
According to Scientists the place containing the tulsi plant becomes pollution free.
The oil of the leaves is capable of destroying bacteria and insects.
According to scientists the place containing tulsi plant becomes pollution free. According to Jeevan Kulkarni, author of Historical Truths & Untruths Exposed, when Hindu women worship tulsi, they in effect pray for "less and less carbonic acid and more and more oxygen - a perfect object lesson in sanitation, art and religion". The tulsi plant is even known to purify or de-pollute the atmosphere and also works as a repellent to mosquitoes, flies and other harmful insects. Tulsi used to be a universal remedy in cases of malarial fever.


Prof Shrinivas Tilak, who teaches Religion at Concordia University, Montreal has made this historical citation: In a letter written to The Times, London, dated May 2, 1903 Dr George Birdwood, Professor of Anatomy, Grant Medical College, Bombay said, "When the Victoria Gardens were established in Bombay, the men employed on those works were pestered by mosquitoes. At the recommendation of the Hindu managers, the whole boundary of the gardens was planted with holy basil, on which the plague of mosquitos was at once abated, and fever altogether disappeared from among the resident gardeners."

Condensing his years of labour into a 100-page book, therefore, has not been easy. But that is what Dr. Singh has attempted to do now with a well-researched book on Tulsi brought out recently. Along with his co-authors, Yamuna Hoiette and Ralph Miller, he argues forcefully that Tulsi -- the pillar of the traditional Ayurvedic holistic health system will emerge as a forerunner in the growing field of herbal supplements and medicines worldwide.
Dr. Singh recalls how as a young doctor in the Army, he was drawn to investigating the properties of Tulsi and Ashwagandha -- two of the plants which were part and parcel of the domestic environment in which he grew up. "People call me the father of Tulsi abroad. But I am not much known in my own country," he points out, adding that "modern science has been accumulating evidence in support of the traditional health promotion and disease treatment uses of Tulsi". Joining the King George's Medical College, Lucknow, in the early Sixties, Dr. Singh conducted systematic research on the various properties of Tulsi, confirming many of the observations made by ancient seers. "Our research has shown that Tulsi protects against and reduces stress, enhances stamina and endurance, increases the body's efficient use of oxygen, boosts the immune system, slows down aging and provides a rich supply of anti-oxidants and other nutrients."
Dr. Singh, who himself has been using Tulsi and other herbs in treating persons afflicted with various ailments, says Ayurveda and modern medicine were complimentary in nature. "I use Tulsi and Ashwagandha to enhance the immune system of my patients," he says, adding it was also being grown organically in farms in and around Azamgarh in Uttar Pradesh which has been his experimental bed all these years. Currently the director of the International Institute of Herbal Medicine, Dr. Singh has also been the driving force behind the launch of "Tulsi Tea", which is being exported by a Lucknow based pharmaceutical firm. "Tulsi can readily be brewed and taken as a particularly good-tasting herbal tea," says Dr. Singh, who has as many as 28 patents against his name. "We have also confirmed the anti-radiation effect of Tulsi. In the event of a nuclear holocaust, it will be the only saviour."

Tulsi In Cooking
Tulsi or basil originated in India, where it is regarded as a sacred herb, and is another plant which continues to enjoy popularity in Trinidad after being passed from generation to generation of East Indians.
Tulsi is used in cooking for its flavorful foliate. In fact, it is often used to flavor Mediterranean and Italian cuisine. The fresh or dried leaves add a distinctive flavor to many foods, such as pasta, rice and salads and its purple colour makes it an excellent garnish.

Tulsi As An Elixir
Besides being used as a culinary herb, tulsi has medicinal and cosmetic uses too.
Essential oil extracted from karpoora tulsi is mostly used for medicinal purposes though of late it is used in the manufacture of herbal toiletry. The essential oils may be extracted from leaves and flowers and used for fragrance in perfumes and soaps.
Though with time, a number of herbal medicines have developed, the role of Tulsi cannot be ignored since it has played an important role in maintaining its doctrine and value in every household. Chemically, Tulsi contains alkaloids, carbohydrates, proteins glycosides, phenols, spooning, tannins and terrene.
Consumption of Tulsi in its raw form is more effective as, then, instead of providing selective ingredients, it provides us with its entire constitution. The Padampuranas and Tulsi Kavacham describe Tulsi as a protector of life accompanying the human being form birth till death.
www.hvk.org/specialrepo/rjm/ch2.html
Apart from its religious significance it is of great medicinal significance, and is a prime herb in Ayurvedic treatment. Ayurveda looks at disease with a holistic viewpoint and disturbance of normal physiological functions of the body. According to Ayurveda, tulsi plays a very important role, as it contains multiple bioactive substances as well as minerals and vitamins, normalizing the disturbed physiological functions of the body by harmonizing the different imbalances relating to the Tridoshas of vatta, pitta and kapha, literally meaning 'wind, bile and phlegm'. Ayurvedic texts describe it as destroyer of kapha and vata. It has a predominantly Kapha reducing effect on the doshas, but can be used to pacify Vata and Pitta as well. In severely overheated individuals, Tulsi can have a mildly Pitta aggravating effect.
Marked by its strong aroma and a stringent taste, tusli is a kind of "the elixir of life" as it promotes longevity. The plant's extracts can be used to prevent and cure many illnesses and common ailments like common cold, headaches, stomach disorders, inflammation, heart disease, various forms of poisoning and malaria.
It is said that tulsi, when taken internally, can relieve gas and reduce stomach cramps and nausea, headaches, fevers, colds and anxiety.
The essential oil of basil is also excellent for headaches, mental fatigue, migraines and fever. Tulsi (essential oil) is also said to be anti-spasmodic and may boost the immune system. It is anti-pyretic, anti-allergic, carminative, a blood-purifier and heart tonic. Besides, tulsi is also diuretic, anti-oxidant and kills abdominal worms. Its oil is rich in vitamin C, carotene, calcium and phosphorus.
Applied externally, (essential oil), it may be beneficial for tension, cuts, wounds, abrasions, bites and stings and as a face wash for acne. Some use it in their hair rinse for shine.
Its leaves contain a volatile oil whose odor resembles the odor of clove. Inhaling the essential oil is supposed to refresh the mind and stimulate a sense of smell that has been dulled by a viral infection.
In massage oils it is a nerve tonic and eases overworked muscles. Basil should be avoided on sensitive skin and during pregnancy, according to Ayurveda.
Tulsi is not only effective on human beings but also on animals, experimental studies on animals have shown anti-stress activity with tulsi extract.

Tulsi As Medicine
Since ancient times tulsi is respected in Indian homes. Religious beliefs apart, it is an easily available household remedy for many health problems. Tulsi or basil is a herbal remedy for a lot of common ailments. Tulsi is both a 'first-reach' herb in most cases of cough, colds, flu and fever, as well as a 'last-resort' when nothing else seems to work. Here's a list of some medicinal uses of tulsi –
Tulsi for Fever
-The juice of tulsi leaves can be used to bring down fever. Extract of tulsi leaves in fresh
water should be given every 2 to 3 hours. In between, one can keep giving sips of cool
water. In children, it is every effective in bringing down the temperature.
-Tulsi leaves are specific for many fevers. In the case of malaria and of other tropical
infections, a decoction of Tulsi leaves boiled with powdered cardamom in a cup of
water and strengthened with sugar and milk brings down the temperature.
-For children, one or two leaves steeped in hot water with honey is enough to help
fever.
-For chronic fever ancient Ayurvedic texts have extolled the use of tulsi leaves and its
seeds. Regular use of its leaves during the season of viral fever acts as a good preventive
medicine.

Tulsi for Cough & Cold
-Tulsi is an important constituent of many Ayurvedic cough syrups and expectorants.
-In acute cough and cold, taking half a teaspoonful of dried leaves of Tulsi and black
pepper, added with a little of honey, works well.
-Chewing tulsi leaves relieves cold and flu, the decoction of the leaves cures common
cold.
-Due to its kapha removing properties, it is an excellent medicine for common cold. Tea
made from leaves of tulsi controls nasal catarrh, cures body-ache and gives a refreshing
feeling. Similarly, taking a few leaves mixed with a teaspoonful of ginger juice and
honey immediately controls bouts of dry cough and removes any bronchial spasm.
-To make basil tea, take five leaves of basil or half a teaspoon if using dried and some
grated ginger in a glass of hot water. Add a teaspoon of honey and lemon juice. Drink
this three to four times a day to relieve cough and infection.

Tulsi for Respiratory disorders
-In bronchitis and asthma, Tulsi juice is used as a medium of the intake of the medicine
-The juice of the leaves cures bronchitis. It helps to mobilize mucus in bronchitis and
asthma.
Tulsi for Headache
-The pounded leaves of Tulsi, mixed with sandalwood paste, is a famous home remedy
for headache.
-It is also said to help relieve migraine headaches, fatigue, insomnia and arthritis.
-It is one of the ingredients of Asmita's Vata-Balance Ayurvedic Aromatherapy oil. When
massaged on the forehead and temple, the vata oil helps relieve migraines, headaches,
mental fatigue and disperses depressive moods.

Tulsi for Earache
For earache a few drops of tulsi extract, if instilled, relieves the symptoms promptly.
Tulsi for Backache
-Basil tea can also be helpful to nursing mothers in improving lactation or for easing
backache.
-Tea prepared with a little of ginger and leaves of Tulsi, while allaying bodyache, also
gives a refreshing feeling.
Bites
-The juice of fresh leaves, flower tops and slender roots is a very good antidote for snake
and scorpion bite.
-The leaves are mosquito-repellent and soothe insect bites.
Tulsi for the Skin
-Skin diseases- Applied locally, tulsi juice is beneficial in the treatment of ringworm and
other minor skin diseases. Tulsi has antibacterial, antifungal and antiviral properties. The
paste of the tulsi leaves cures almost all skin diseases.
-It is used to treat ringworm of the skin. Tulsi leaves crushed with a little salt and rubbed
over the affected part works very effectively on ringworms.
-Tulsi seeds are used in anti-leucoderma preparations.
-References are also found where the juice of tulsi leaves is be applied for minor skin
infections.
-Above all, holy basil promotes a beautiful skin and heals acne and other skin conditions.
Tulsi for Stress management
Taking the lead from the recent studies that Tulsi has stress-busting and antioxidant
properties, more and more pharmaceutical companies are coming up with its
preparations. However, a healthy person can take up to 10 leaves of Tulsi in a day. According to Ayurveda, holy basil restores mental function and spirit by rebalancing the vata, or air and ether element, which controls the nervous energy.
-Tulsi possesses anti- stress or adaptogenic properties having a staminator effect. Basil is
also an anti-depressant and anti-anxiety herb which works best as tea. It can also be
mixed with chamomile and ginger.

Tulsi for the Stomach
-Its anti-spasmodic property can be utilized to relieve abdominal colic. The extracts are
also helpful in digestive disorders.
-Tulsi is said to have the power to expel worms in the stomach and kids who usually gets
worms in the stomach can be given Tulsi leaves everyday morning.
-The extracts of Tulsi leaf also helps in inhibiting the enzyme of filarial worm, anti-
tubercular, anti-fungal, anti-viral function as It possess the hypocholoestromic activity.
-An infusion aids digestion and is antibacterial.
-Tusli seeds are known for their killer action on abdominal worms. Children suffering
from roundworm infection can be safely given a quarter of a teaspoon of crushed tulsi
seeds at bed time for at least three consecutive days.
-Basil leaves or juice can help digestion and flatulence. A decoction of 10 to 20 leaves
taken along with a pinch of rock salt abates digestive problems like flatulence and
anorexia.
-In chronic dysentery when a patient passes stool mixed with mucous, tulsi
leaves offer great help. Taking them twice a day after mixing with a pinch of rock salt
and half a teaspoon of roasted jeera powder in a bowl of curd acts as a good digestive.
This treatment if continued for a week or 10 days also helps to dispel persistent wind
and abdominal distension.
-One of Tulsi's traditional uses has been in the treatment of digestive disorders ranging from heartburn to bloating. Studies in animals have suggested that there is a scientific basis to these longstanding claims. Holy basil has been shown to have significant anti- ulcer activity. It reduces the effect of peptic acid or irritating drugs on the stomach lining and increases the production of protective stomach mucous.
-Its seeds are given in chronic urinary infections and with their mucilagenous action they are also helpful in treating diarrhea, habitual constipation and piles. The dose of Tulsi juice is 10 to 20 ml whereas the seed powder can be taken from one to three gm twice a day. In a cup of tea around is leaves can be added. The juice of its leaves can be taken up to 10 ml whereas the powder of its seeds can be taken in varying doses of 1 gram to 3 grams in a day.
Other Medicinal uses
-In diabetics it helps in lowering the blood sugar level. Studies have shown holy basil to have substantial blood sugar lowering effects, similar to standard oral diabetes medications.
-It also appears capable of lowering cholesterol and triglyceride levels.
-Ayurvedic tulsi preparations have significantly reduced the symptoms of viral hepatitis.
-Oil of tulsi has been used as a potent anti-malarial drug. It also has mosquito repellent
properties.
-Tulsi leaves have properties similar to the currently available anti-TB drugs like Streptomycin and Isoniazide.
-When massaged on feet in reflexology, it helps relieve body-ache, fatigue and promotes good sleep. By massaging it in to the calves and legs, it helps circulation, aches and cramps.
-The leaves have mercury traces and are hence nowadays used in cancer curing Ayurvedic medicines.
-The most dreaded disease AIDS can also be regulated with its anti-AIDS properties. Tulsi is useful In AIDS and it markedly reduces cell-mediated Immunity. Tulsi also affects the Central Nervous System by prolonging the time of lost reflex.
-It raises the human body immunity by increasing the antibody production.
-Not only this, ancient texts like Susruta Samhita, Padampurana and Garudpurana, after centuries of observation in humans, also describes Tulsi as a 'child giver' and great spermatogenic agent. They report Tulsi as a fertility Improver and enhance the chances of woman bearing progeny.
But studies from the 1970's suggested that holy basil might have a mild anti-fertility effect in animals. Although this has not been shown to occur in people, if you are pregnant or trying to be, do not take medicinal doses of holy basil without consulting an Ayurvedic practitioner. Having a leaf or two as Prasad may not affect in conception.
This popular plant has many potential therapeutic applications. In addition to the uses reviewed above, Tulsi may possess useful antibiotic activity, have a blood pressure lowering effect and be effective as a birth control agent.
This sacred healing plant deserves further scientific attention.
Tulsi Mala
What is the Tulsi Mala
Tulsi Mala is a necklace made of Tulsi stems. You can get a very delicate one made of tulsi stems or a heavy one made with strands of beads made from the wood of the sacred tulsi plant. Tulsi wood, which is in the family of basil, is the most sacred of all wood in the Hindu tradition. Tulsi is regarded as the incarnation of supreme Goddess. The mala is used as Rosary beads for chanting mantras of Lord Vishnu, Ram and Krishna (also believed to be an incarnation of Lord Vishnu) and the names of any other Hindu Gods.
The mala is made of 108 beads or stems. It's usually worn around the neck or wrist. If worn around the neck it is called as Tulsi Kantha Mala or as Kanthi.
Religious Purpose
Vaishnavaites(Believers of Vishnu) wear a small tulsi mala on their necks as a sign of submission to Krishna and carry a larger one with which to count the Lord's names, They usually wear 2 sets of the tulsi mala, one is for the Lord and the second one resembles Radhaji to whom Lord promised that he will never separate himself from her.
Since Tulsi was Vishnupriya or Haripriya (beloved of Vishnu / Hari(Krishna)), the Vaishnavas believe that wearing the Tulsi Mala is a way to benefit from the power of her presence. Always have God with you, this includes psychic protection and spiritual nourishment. They believe that it will increase the spiritual power of prayer, devotion to the lord and increase spiritual growth. Tulsi helps to improve devotion and love in the heart. Help you to go from Atma(soul) to Paramatma(Supreme Soul). Wearing the Tulsi mala will also protect your body and bring you better health.
Since Tulsi is considered as a Goddess, a lot of care has to be taken by the people who wear the tulsi mala, after the monthly cycle ladies need to take a hair bath on the fourth day and wear a new tulsi mala. After attending a funeral you need to change the mala.
Benefits of wearing a Tulsi Mala
Other than the religious purpose a tulsi mala can be worn by anyone to avail its immense health benefits.
Mental Well-being
-It is said to cure the diseases of the mind by providing a feeling of mental well being and the security that God is with you and taking care of you.
-It is said to maintain ritual purity and wards off evil.
-It gives peace of mind and reduces stress.
Physical Well-being
-Tulsi mala is worn for the purification of the body.
-It is said to cure a person from high fever.
-It relieves you from the ailment caused by disorder of the wind within the system
-According to Ayurveda, it is very useful in diseases related to throat.
Quotes Regarding Tulsi
"As by chanting the name of Ganges, one becomes free from all kinds of worldly sins, if someone chants the name of Tulasi or chants the glories of Lord Hari with devotion, he gets the same merit." - From the Brhan Naradiya Purana
"Just by touching Tulsidevi one's body becomes pure. By praying to her, all diseases practically become removed. If one waters her or makes her wet, the fear of Yamaraja (death personified) is destroyed." - From the Skanda Purana
4-7-2008

"Tulasi is most beloved of Lord Krishna and thus her leaves and flowers are also most dear to Him." - Srila Bhaktisiddhanta Sarasvati Thakura
"Tulasi leaf is very, very dear to Vishnu."- A.C. Bhaktivedanta Swami Prabhupada.


http://www.rediff.com/news/2003/mar/24ayo.htm
Views:
68,277
Hanuman Garhi
Sita Ki Rasoi
Sita Rasoi is situated near north-western corner of Janmasthan in Ramkot ward. In this temple idols of four brothers Ram, Laxman, Bharat, Shatrughan alongwith their wives Sita, Urmila, Mandavi, Shrutikirti is established. It is believed that after being married with Lord Rama, Sita ji cooked meal for her family for the first time at this very place. Symbolic kitchen utensils are point of attraction to the tourists.
ASI seeks more time for Ayodhya excavation

www.ayodhya.com/ayotemplet.jsp?sno=6
www.access-india.com/india-pilgrimage-ayodhya.htm
Sharat Pradhan in Lucknow | March 25, 2003 02:24 IST
The Archaeological Survey of India on Monday sought more time to complete its excavations at the disputed site in Ayodhya to establish whether a Hindu temple existed there before the Babri Masjid, demolished by a mob on December 6, 1992, was built there in the 16th century.
The ASI moved a formal application before a special bench of the Allahabad high court in Lucknow, which had ordered the excavations.
The court had told India's key archaeological agency to complete the task within a month. The ASI began the work on March 12.
The three-judge special bench comprising Justice Sudhir Narain, Justice Rafat Alam and Justice Bhanwar Singh decided to continue hearing the ASI's application on Tuesday.
"Since the job is tedious and time-consuming, we have requested the court to grant us at least two months more to complete the work," ASI legal counsel D S Randhawa told rediff.com in Lucknow. "Besides, we have sought an additional 15 days for filing a detailed report before the court."
Meanwhile, two well-known Muslims from Ayodhya made an interlocutory application seeking a stay on the excavations. Haji Mehboob, a prominent Samajwadi Party politician, and Mohammad Hashim, among the oldest litigants in the Ayodhya case, urged the special bench on Monday to stop the excavations.
"The Babri Masjid came up in Ayodhya in 1528 and Muslims, including myself, offered namaaz there right until December 22, 1949, when an idol was planted inside the building," Haji Mehboob said in his application. Hashim made the same contention.
They were of the view that the excavations were unlikely to help end the dispute. "Even if it were proved that a temple existed at the site where a mosque was built in the 16th century, the law of adverse possession would prevent handing over of the land to the Hindus. So what is the point in carrying out the excavations?" lawyer M A Siddiqui argued on behalf of the petitioners.
Siddiqui moved another application seeking the initiation of contempt of court proceedings against Vishwa Hindu Parishad chief Ashok Singhal for issuing a statement that the preliminary findings carried out during the course of the ground penetration radar survey had already established the Hindu claim about the existence of an ancient temple at the contentious site.
While the VHP is yet to present its case before the court, lawyer R L Verma representing the Nirmohi Akhara, a rival Hindu congregation claiming a right on the site, vehemently opposed Siddiqui. "They are scared that excavations will finally establish our standpoint that a temple stood here to mark the birthplace of Lord Ram and that the land belongs to none other than the Nirmohi Akhara," he said.
The Ayodhya Issue: The Complete Coverage
2. Documentary evidence: Hindu testimony
The city of Ayodhya has undeniably been a city of great antiquity and a sacred spot to the Hindus for a long time. Giving the location of the city on the bank of river Saryu, and describing its area, prosperity and glory, Valmiki has said in his Ramayana:
(Ramayana, Balakhanda, Canto 5, Sloka 5-7)
Many Puranas attest the fact that Ayodhya was considered one of the six holiest of the holy cities. To quote one:
(Brahmanda Purana, 4/40/91)
In all Hindu scriptures since Valmiki, Ayodhya figures prominently and Lord Rama is referred to as an avatar of Vishnu.
Vyasa incorporated the story of Rama through the Ramopakhyan in the Vanparva of his epic Mahabharata. The earliest sanskrit dramatist Bhasa who lived before the advent of Christ, wrote his dramas 'Pratima' & 'Abhishek' based on the life of Rama. Identifying Rama with his archanavtar, he writes:
Kalidas the greatest classical poet & dramatist devoted the 10th canto of his Raghuvansham, to the narrative of Vishnu's incarnation on earth as Rama. In the 13th Canto of his book, where the poet refers to the return of Rama and Sita to Ayodhya in the Pushpak-Viman, he speaks of Rama as Vishnu himself:
There is not a single important poet or writer in classical Sanskrit literature who has not paid his best obeisence to Lord Rama in one form or another. Instead of attempting an exhaustive enumeration of such works or citing illustrations therefrom, we may only mention the following ones:
(A) Classical Sanskrit Literature:
Poems
(1) Kalidasa (C. 400 A.d.): Raghuvamsa
(2) Pravarasena (550-600 A.D.): Ravanavaho or Setubandha
(3) Bhatti : (500-650 A.D.) : Ravanavadha
(4) Kumaradasa : (c: 800 A.d.) : Janakiharana
(5) Abhinanda (9th cent.) Ramacarita
(6) Ksemendra (11th cent.):
(a) Ramayanamanjari
(b) Dasavatara-carita
(7) Soacakalyamalla (12th cent.) : Udararaghava
(8) Cakra Kavi (17th cent.) : Janakiparinaya
(9) Advaita kavi (17th cent.) Ramalingamrta
(10) Mohana svami : (1608 A.d. Roac(a,)marahasya or Roac(a,)ma Carita (India Office MS. of 1970 A.D.)
Drama
(1) Bhasa, (2nd cent. A.d.) (a) Pratima (b) Abhiseka
(2) Bhavabhuti (8th cent.) (a) mahaviracarita (b) Uttararamacarita
(3) Dinnaga (9th cent.) Kundamala
(4) Murari (900 A.D.) Anargharaghava
(5) Rajesekhara : (10th cent.) Balaramayana
(6) Hanuman: Hanumannataka or Mahanataka
(7) Saktibhadra (9th cent.) Ascaryacudamani
(8) Yasovarman : Ramabhudaya (8th cent.)
(9) Mayuraja : Udattaraghava
(10) Anonymous : (a) Chalit RM (b) Krtya RM (c) Mayapuspaka (d) Svapnadarsana
(11) Ksirasvami : Abhinavaraghava
(12) Ramachandra (a) Raghuvilasa
(12 cent.) (b) Raghavabhyudaya
(13)Jayadeva : Prasanna-Raghava (12 cent.)
(14) Hastimalla : Maithikalyana (1290 A.D.)
(15) Subhata : Dutangada (13 cent.)
(16) Bhaskara Bhatta : Unmattaraghava (14 cent.)
(17) Tryasamisradeva : Ramabhyudaya (15 cent.)
(18) Mahadeva : Adbhutaramayana (17 cent.)
(19) Ramabhadra Diksita : Janakiparinaya
Miscellaneous Poems
(i) Slesakavyas
(1) Dharnanjaya : Raghavapandaviya (12 cent.)
(2) Madhava Bhatta : Raghavapandaviya
(3) haradatta Suri : Radhava-Naisadhiya
(4) Cidambara : Radhavapandaviya-Yadaviya (1600 A.D.)
(5) Gangadhara Mahadevakavi : (18 cent.) Sankatanasanastotra
(ii) Vilomakavyas:
(1) Suryadevi : Ramakrshna-viloma-Kavya (1540 A.D.)
(iii) Citrakavyas:
(1) Krsna Mohana: Ramalilamrta
(2) Venkatesa : Citrabandha RM
(iv) Amorous Khandakavyas:
(1) Venkatadesika : Hamsasandesa or Hamsaduta
(2) Rudra Vacaspati : Bhramaraaduta
(3) Vasudeva : Bhramara-sandesa
(4) Anonymous : Kapiduta
(5) Venkatacarya : Kokilasandesa
(6) Jayadeva Ramagita-Govinda
(7) Krsnacandra : Candraduta
(8) Harisankara : Gitaraghava
(9) Prabhakara : Gitaraghava
(10) Haryacarya : Janakigita
(11) Harinatha : Ramavilasa
(12) Visvanathasimha Sangita Raghunandana
(13) Visvanatha : Raghavavilasa
(14) Somesvara : Ramasataka
Prose Romance and Campus
(1) Ksemendra : Brhatkathamanjari
(2) Somadeva : Kathasaritasagara
(3) Bhoja : Campu RM (Many other campus such as Uttararamayana Campu, etc. based on Uttarakhanda of RM)
(4) Vasudeva : Ramakatha
(B) Hindu Scriptures
Ramayanas
(1) Valmiki Ramayana
(2) Ramopakhyana in the Mahabharata (Vana Parva)
(3) The Yoga Vasishtha or the Vasishtha Ramayana
(4) Adhyatma Ramayana
(5) Adbhuta Ramayana
(6) Ananda Ramayana
(7) Bhushundi Ramayana
(8) Maha Ramayana
(9) Mantra Ramayana
(10) Vedanta Ramayana
Puranas
(11) Vishnu Purana (4th C.) (IV,4,5)
(12) Brahmanda Purana (4th C.) (2.21)
(13) Vayu Purana (5th C.) (II,26)
(14) Bhagvata Purana (6/7th C.) (IX,10-11)
(15) Kurma Purana (7th C.) (I.19,21: II.34)
(16) Agni Purana (8th C.) (Ch. 5.12)
(17) Narada Purana (10th C.) (I.79, II.75)
(18) Brahma Purana (Ch. 213, 70-175)
(19) Garuda Purana (10th C. (I.143)
(20) Skanda Purana (11/12th C.) (II.30)
(21) Padma Purana (12/15th C.) (Para 116, Uttara 24,43-48)
(22) Vishnu Dharmottara Purana
(23) Narasimha Purana
(24) Vahni Purana
(25) Shiva Mahapurana
(26) Devi Bhagvata Mahapurana
(27) Brihaddharmapurana
Upanishads
(28) Rama-Purvatapaniya Upanishad
(29) Ramottaratapaniya Upanishad
(30) Rama-Rahasyopanishad
Pancharatra Works
(31) Agastya Samhita
(32) Kaliraghava
(33) Brihad-raghava
(34) Raghaviya Samhita

(C) Other Religious Literature
(1) Jaiminiya Ashvamedha
(2) Mailravana Carita or Hanumanad-Vijaya
(3) Sahashramukha-ravanacharitam
(4) Satyopakhyana
(5) Hanumat-Samhita
(6) Brihat-Koshalakhanda
For the last two millenia, the tradition of veneration to Rama has existed in the Hindu society in one form or other. The earliest known inscription to testify this is found in the Nasik cave inscription of 19th regnal year, that is 150 A.D., of Satvahana king Vasisthi-putra Pulumavi which contains the following eulogisation of Gautamiputra Satkarni:
A series of subsequent inscriptions such a Gandhar inscription of Vishwavarman (423 A.d.), Chalukya inscription of Pulakesin I (543 A.D.), Mamallapuram inscription (8th century A.D.), Hansi inscription of Chahmana Prithiraja II (1168 A.D.) establish the continuity of this tradition throughout.
Iconometric evidence proves that the worship of Rama as an incarnation of Vishnu is at least as old as the time of Brihatsamhita of Varahmihir, (5th century A.D.) who prescribes the details of Rama's iconometry in chapter 57 verse 30. Till the end of the 12th century A.D., the canons of iconometry regarding the image of Rama was laid down in the Matsyapurana, Manasollas, Bhatta-utpal & Al-Beruni.
Not only the Padmapurana 1.2.3. Haribans 1.41, Brahmapurana, ch 180, Garudapurana 1.202, Varahpurana ch. IV, but also the Gwalior inscription of the Gurjar Pratihar king Bhoja in the 9th century described Rama as an incarnation of Vishnu.
Besides Manasollas, Dasavatarcharit of Kshmendra, Gitagobindam of Jaidev, Naisarhcharit of Sri Harsha & the Ram Charitam of Sandhyakarnandin adulate Rama as Vishnu's avatar.
Even the ancient Jain writers such as Amitagati (11th century) spoke of Rama as the all-knowing & all pervading protector of the World.
The evolution of the tradition of Rama worship at least from 4th century A.D. is established by the early Rama shrines surviving at ancient Ramgiri hill (modern Ramtek) 30 kms from Nagpur, dedicated by the Vakataka queen Prabhawatigupta (5th century), Ambhamata temple at Osion near Jodhpur, (11th century) containing images of Rama-Janaki & Hanuman, Rajivlochan temple (12th century) at Rajim in Raipur disctrict erected by Jagapal the minister of Kalachuri king Pritideva II and dedicated to Rama by an inscription of 1145 A.D., and the Rama temple at Mukundapur in Reva district (12th century) built by Malaysingha. Paintings depicting episodes from Rama's life have adorned the walls of numerous temples in India and outside from the famous Deogarh temple in M.P. (late gupta period) to the Angkor Bat in Cambodia.
According to well researched conclusion of scholars, there existed at least five Vishnu temples in Ayodhya in the 12th century viz.
(1) Harismriti (or Guptahari) at the Gopratar (goptar) ghat,
(2) Chandrahari on the west side of the Swargadwar ghat,
(3) Vishnuhari at the Chakratirtha ghat,
(4) Dharmahari on the east side of Swargadwar ghat, and
(5) Vishnu (Rama) temple on the Janmabhoomi.
The last three of these have been replaced on all accounts by mosques built by Mughal emperors.
These are both textual and archaeological evidence to prove that it was a common practice from early times for the devotees of Rama (or Krishna) to offer worship to a temple image which was looked upon as being an embodiment of Rama (archanavtar). Instead of worshipping Rama in his earthly human form, a practice has grown of devotees worshipping him in the form of one (Vishnu) whose avatar he was believed to be. The textual support to this practice is found in the Padmasamhita, a Vaishnav text dating before 1000 A.D. which says:
(That is, when an image of Rama is installed independently in the Sanctum for the sake of worship, it should have four arms).
This practice was quite natural, considering that Rama was initially seen as an incarnation of Vishnu, but came later to be seen as Vishnu himself. This practice is corroborated by the images installed in the ancient Rajivlochan at Ambamata temple referred to earlier. In the former, the temple has been specifically dedicated to Rama by an inscription (1145 A.D.) and been popularly known and revered as Rama temple, but the image inside is that of four-armed Vishnu. In the latter, the images of Rama & Sita are completely like Laxmi-Narayana but are identified as Rama-Sita by the presence of the seated Hanuman at their feet. An inscription of 467 A.D. testifies to the installation by a devotee of the image of Chitrakutsavami-Anantashayi" referring to both Rama & Vishnu.
An inscription of 467 A.D. testifies to the installation by a devotee of the image of Chitrakutsavami-Anantashayi" referring to both Rama & Vishnu. The same practice is indicated by an inscription found at Ayodhya which says that the Gahadval king, Chandradeva visited Ayodhya on 23rd Oct. 1093 on a pilgrimage on the occasion of a solar eclipse when he bathed in the Saryu and performed the worship of Vasudeva the protector of the three worlds.
The long tradition of Rama worship as evidenced lay the numerous literary, scriptural and archaeological sources culminate in the 12trh/13th century in the Ayodhya-Mahatmya forming part of the Skandapurana which describes the various holy spots in Ayodhya, and extols the pilgrimaage to the city as the best means to salvation. Along with various other holy sites associated with Ram such as Goptar ghat, Swargadwar, Sahasradhara (all of which exist till this day) etc; the Ayodhya-Mahatmya profusely eulogizes the Janmabhoomi shrine and gives it location. The merits of a visit by a devotee observing the vow ( ) on the Ramanavami day to the Janmasthana has been described in Ayodhya-Mahatmya in the following words:
"A man who has seen the Janmasthana will not be born again even if he does not offer gifts, practise asceticism, goes on pilgrimages or make sacrifice-offerings. A man observing the vow world be liberated from the bondage of rebirth on arrival of the Navami day because of the miraculous power of a bath and a gift. By seeing the Ramjanmabhoomi he shall obtain the result that accrues to one who gives away a thousand red cows day after day." (see Annexure 1 for relevant extract of Sanskrit text)

Laxman Ghat


This Ghat is situated on the bank of river Saryu, named after the name of Laxman, the younger brother of Lord Ram. A Sahastradhara (thousand-current) exists in its vicinity. It is believed that Laxman got reverted to his original divine nature at this place. There exists a small fort famous as Laxman Quila. A great saint Janakisakhi Swami Yugalanandsharan ji stayed here. There is a fanciful temple constructed by Diwan Dinbandhu ji of Riwa which is worth-seeing.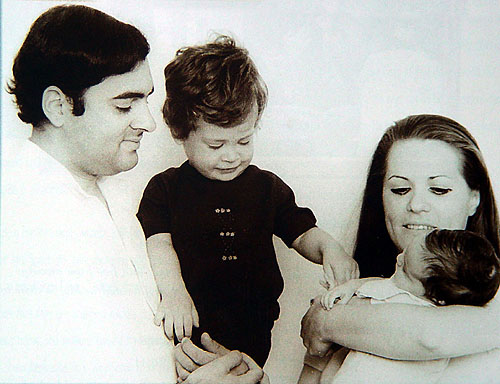 Dayanand Saraswati founded Arya Samaj in Mumbai in 1875 to promote social service. Arya Samaj, postulates in principle equal justice for all men and all nations, together with equality of the sexes. It repudiates a hereditary caste system, and only recognizes professions or guilds, suitable to the complementary aptitudes of men in society. He gave new interpretations to reform the stagnant Hindu thought through his book "Satyaprakash" (The Light of Truth). He profusely quoted the vedas and other religious texts to insist that salvation was not the only motto of a Hindu or Arya, as was believed. To lead a fruitful worldly life, working for a noble cause was important, and he preached that salvation was possible through social service.
In course of his travels he came to Kashi (Benaras). Here he took part in a debate with the scholars of Kashi. The question was whether the Vedas approved image worship. On the one side was Swami Dayananda all alone; on the other side were twenty-seven distinguished scholars of Kashi.The scholars had to accept defeat in the face of Dayananda's arguments. Just then a scholar came up with two sheets of paper and asked a question. Dayananda picked up the sheets and began to read. While he was still reading they began to shout that he could not answer the question. Dayananda protested that he needed to read before he could reply. But the scholars would not listen. They proclaimed that he had "failed". But the Press faithfully reported what had actually gone on. The official version of events simply did not wash, and Dayananda became a national figure.
Due to his radical thought, Swami Dayanand had acquired enemies from all spheres of life. On the occasion of Deepavali in 1883, he was a guest of the maharaja of Jodhpur. The king was a womanizer and Dayanand advised the king to lead a righteous life as a ruler, upsetting a mistress by the name of Nanhi Jan. One day when the Maharaja and this woman were together, Dayananda happened upon them. Seeing them together, Dayananda boldly reprimanded the Maharaja thus, "Oh King, what is this I see? A lion in the company of a she-dog? This is unbefitting of an Arya. Your duty is like that of a father to his children. Your people look up to Ou for protection and guidance. But Ou are keeping the company of a street bitch and bringing defame to Our name, Our family, and the human race. Throw away Our selfish and degrading habits! Awaken from the coma of ignorance and hearken to the call of Our soul! You are Arya Putra, a son of God--be true to Our name and stand on Our own two feet like a man of God! Stop making excuses for Our selfish habits and leave these crutches of Our ego! You are not a four-legged animal--then why do Ou cuddle at the feet of this fallen mother, like a little puppy dog? Utishtha! Arise and be true to Our nature--follow Our Dharma like Our forefathers; polish and preserve Our character and become a shining gem in the crown of the Almighty."
The Maharaja felt ashamed and broke off all contact with this woman.
She bribed Dayananda's cook to poison him. One evening when Dayananda was about to go to bed he brought him a glass of milk containing poison and ground glass. Dayananda took the glass of milk and went to sleep only to wake up later with a burning sensation. He realized immediately that he had been poisoned and attempted to purge his digestive system of the poisonous substance, but it was too late. The poison had already entered his blood stream.
Dayananda was bedridden and suffered excruciating pain. Many doctors came to treat him but all was in vain. His body was covered all over with large bleeding sores.
On seeing Dayananda's suffering the cook was overcome with unbearable guilt and remorse. He confessed his crime to Dayananda. Dayananda forgave him and gave him a bag of money and told him to flee the country lest he be found out and executed by the Maharaja's men.

Dayanand Saraswati undertook a tour of the entire county, made fiery speeches condemning the caste system, idolatry, and child marriages. He advocated the ideal age for a girl to be between 16 and 24, and for men between 25 and 40. Dayanand Saraswati was the first leader in the field of theology who welcomed the advances of sciences and technology. To him, the Vedas as the source book contain the seed of science, and to him, the Vedas advocate the philosophy of dynamic realism.
Ram Kasam Mera Bada Naam Hogaya
http://www.musicplug.in/songs.php?movieid=5863
Phoolwalon Ki Sair, a three-day festival, is observed by practically everyone in Mehrauli. It is celebrated simultaneously at the dargah of Khwaja Bakhtiyar Kaki and at the ancient shrine of Devi Jog Maya. Floral tributes are offered at both places. Kathak dances, qawwalis, a blaze of lights, huge pankhas (fans) made of palm leaves, decorated with tinsel and flowers, and acrobats delight a vast audience. A huge procession, led by fire dancers, takes the flower pankhas through the streets of Mehrauli.
The cultural programme takes place at

Jahaz Mahal (ship palace) built by the Lodhis on the banks of Shamsi Talab (once a large pool) at the end of the Mehrauli Bazar.

Behind Adham Khan's (Emperor Akbar's foster brother) tomb, stands the temple of Jog Maya, after which Delhi was once known as Yoginipura.

Nothing remains of this temple except the name and the stone idol.
Muslims come from distant lands on pilgrimage to Kaki's Tomb.

Kaki or Qutub sahib earned the sobriquet Kaki because during his long hours of meditation, he sometimes forgot to eat and had to be fed with cakes—kaki. He succeeded Muenuddin of Ajmer as head of the chishtiya order of Sufis. People still tie colored strings to the trellis-work to beg favours of the saint. On his death anniversary qawwalis are sung and the poor are fed. Village boys entertain visitors by jumping into an adjoining bauli (well) from seemingly dizzy heights.
But how did Phoolwalon ki Sair begins? It goes to the days of the Mughal Emperor Akbar Shah 11in the 19th century. However, the festival's popularity reached its peak during Bahadur Shah Zajar's reign. Zafar was the prince chosen by the British to succeed Akbar Shah 11. But the latter was persuaded by his favourite Queen, Mumtaz Mahal to change his decision in favour of her son, Mirza Jahangir.

The British did not agree. Mirza Jahangir was a spirited but spoilt boy who, to show his resentment against the British, took a shot at the British Resident, Seton. The attempt failed, Seton's hat was merely knocked off, but the British annoyed with Mirza Jahangir, exiled him to Allahabad.

His grieving mother then took a vow that if her son were allowed to return to Delhi, she would make an offering of a four-poster flower bed at the holy shrine of Khwaja Bakhtiyar Kaki at Mehrauli.
After some time, the British agreed to Mirza Jahangir's return to Delhi but only after the King had guaranteed his good behaviour and agreed not to question Zafar's status as heir apparent. Mirza Jahangir returned amidst great fanfare. Mumtaz began elaborate preparations to fulfill her vow. A beautiful flower canopy was created to which flower-sellers added an elaborate flower pankha at their own cost. Both these were then ceremoniously carried in a large procession to the saint's tomb.
Mirza Jahangir, an incurable alcoholic, did not change his ways. He was exiled again and finally died in Allahabad at the age of 31.But the pilgrimage of the court and the people of Delhi to Mehrauli became an annual event.
The King, Queen and their court would leave Delhi in palanquins a few days before the festival. They visited Humayun, Safdar Jung, the tombs of Nizamuddin Aulia where they lunched, then moved on to Mehrauli to accredit a reception. The Jahaz Mahal, near the dargah of Khwaja Bakhtiyar Kaki, now in ruins, but then in all the glory of a royal palace, was richly decorated with carpets and chandeliers. The King went to the Jharna (a beautiful garden with cascades and fountains built by Feroz shah Tughlaq) the next day—where, in the seclusion of kanats and curtains, the court ladies relaxed. When there was a light drizzle, the royal party moved to the Amarian, a mango grove to the east of the Jhama and a beautiful picnic spot. Here the delicacies of the season were prepared by the royal ladies themselves.
On the first day of the festival, the procession of fans and flowers started from the Jharna with musicians, athletes demonstrating sports and fencing, and soldiers in their colourful uniforms. It passed through the brilliantly lit Mehrauli Bazar to Jog Maya Mandir. The next day, another elaborate procession owing its way to the tomb of Khwaja Bakhtiyar Kaki.
What began, as a Muslim Woman's obeisance in gratitude at the shrine of a Muslim saint became an occasion of pilgrimage and celebration for the whole city, transcending barriers of community and class. The King went both to the tomb of Khwaja Bakhtiyar and to the Jog Maya Mandir. Muslims and Hindus alike followed him. Ghalib refers to the secular nature of the festival. He wrote: "In this city, is a festival called the flower men's festival. Everyone in the city from the nobles to the artisans goes off to the Qutub Minar. There they stay for two of three weeks. All the shops in the city of Muslims and Hindus alike stay closed throughout this time"
So Phoolwalon Ki Sair became an annual celebration and something that the people looked forward to every year in the months following the monsoon. In 1942, with the Quit India Movement, The British suspended the festival for reasons of security. But Jawaharlal Nehru, who responded instinctively to its beauty and gaiety, reinstituted it in 1962. Since then history has been beautifully reenacted every year.
Views:
11,474


THERE ARE BIG EGGS IN THE GARDEN SHOWING THE HEINOUS EGG TRADE ON HONEST DEVOUT HINDU WIVES BEING ROBBED OF THEIR ENTIRE LIFETIME OF DEDICATION TO A HOME DUE TO PRAYING TO HINDU GODS.


http://www.tungekar.com/jannat.html
Heaven (Jannat) & Hell (Dozakh) Sent by Tariq Bharde)
JANNAT (HEAVEN)
1. Jannat is a very large and very beautiful place.
2. It has been made by Allah Ta'ala for Muslims.
3. It's walls have been made of bricks of gold and silver and its cement is made of musk.
4. The ground is made of saffron and ambergris (a wax-like substance).
5. Instead of gravel, there will be diamonds and pearls.
6. There are huge mansions made of pearls, diamonds and beautiful jewellery to house the residents of Jannat.
7. There are 100 ranks in Jannat. Each rank is as large in breadth as the sky to the ground. It's doors are so wide that a fastest horse would have to run seventy years to get from one side to another.
8. There will be so many gifts in Jannat that you would not dream or think about.
9. There will be various types of fruits, milk, honey, wine (sweet smelling, non-alcoholic) and other delicious types of food for the Jannatis.
10. Jannatis will be given clothes so beautiful that nobody in this world will have ever had fate to wear.
11. For assistance, thousands of "Ghilmaan" or clean, pure servants will be available and for company, beautiful "Hoors" (princesses) whose beauty will be so intense that if one Hoor actually looked towards this world, the people would become unconscious just by looking at her beauty and shining.
12. No one will feel sleepy or fall sick in Jannat.
13. No one will be scared or taste death in Jannat.
14. There would not be any sort of trouble, difficulty, hardships or suffering but all kinds of comfort in Jannat.
15. Every wish, request and desire will be fulfilled in Jannat and the greatest Ne'mat (blessing) in Jannat is to make Didaar (see) of ALLAH TALA the most GAFOOR - U RAHIM.
JAHANNAM (HELL)DO-ZHAK
1. This place has been made for the Kaafirs (infidels), Munafiqs (hypocrites) and the sinful and wicked people to live. The Kaafirs will be imprisoned here forever.
2. This is also a place where there is complete darkness and strong black fire, which has no shine to it.
3. It's fire will continue to get hotter. The fire of Hell is so strong that if a pinpoint (equal to a tip of a needle) of it was thrown into this world every single person would die from its heat.
4. If one of the guards of Hell came to this world, people would all die just by seeing his frightening face. No one would survive.
5. The Jahannamis will be given many different types of punishment. Big snakes and scorpions will bite them. People will have their heads crushed by big hammers. People will suffer from extreme hunger and thirst. They will be given a boiling hot oil type of water to drink and poisonous thorny fruits to eat. When they eat this fruit it will get stuck in the throat, and to wash it down they will ask for water and will be given boiling hot water. When drinking this water, all their insides will break and wash away. The thirst will be so extreme that when drinking this water the lips will crumble away.
6. The Kaafirs will become so helpless from this punishment that they will wish for death, but death will not come. They will ask for each other's advice and go to the guard of Hell, Hazrat Malik. They will ask him to speak to Allah Ta'ala of their fate. Hazrat Malik will not reply to them for a thousand years. After a thousand years, he will reply, "What are you telling me for, tell Him Whom you have disobeyed". Then for a thousand years they will call Allah Ta'ala by His Merciful Names, and for a thousand years He will not reply. After a thousand years, Allah Ta'ala will reply, "Stay away, remain in Hell, do not talk to Me". At this time, the Kaafirs will become completely hopeless of any kind of mercy and will start screaming and crying like the sound of donkeys. First they will cry with tears. Then, when the tears finish, they will cry with tears of blood. There will be big gaping gaps in their cheeks due to the effects of their crying. The amount of water and pus from crying will be so much that if boats were put into them, they would start sailing. The face of Jahannamis will be so bad that if a Jahannami were brought into this world, all the people would die by looking at his face and from the foul stench.
7. Finally, for the Kaafirs, the situation will be such that for every infidel a coffin will be prepared for them to the length of their height, and then they will be put into this coffin. Then, it will be set on fire and it will be locked with a padlock of fire. It will be then be put inside a larger coffin also made of fire and the gap between will be set on fire. A padlock with chains made of fire will also be put around it. It will then be put into another coffin and then also set on fire and again will be locked with a lock of fire. All this will be then put into a bonfire. Then all the infidels will think that they will never be able to withstand any other heat and that this punishment is above all punishment. There will always be punishment for them and it will never end.
8. After all the Jannatis enter Jannat, only the Jahannamis will be left in Jahannam forever. At that time, death would be placed in between Jannat and Dozakh in the form of a ram. Then a voice will call out to the Jannatis. They would peep with fear thinking that they would be taken out of Jannat. Then, the voice will call out to the Jahannamis. They would be happy while peeping thinking that they would be taken out from Dozakh. Then the voice would ask them if they recognise it (the ram). All will say, "Yes, this is death." Then the ram will be slaughtered. The voice will say, "O Jannatis, you will live forever and will not die". Then it would say, "O Jahannamis, you will live forever and will not die". From this, the Jannatis will be ever happy and the Jahannamis will be very sad.
http://en.wikipedia.org/wiki/Bahadur_Shah_II
Abu Zafar Sirajuddin Muhammad Bahadur Shah Zafar


ابو ظفر سِراجُ الْدین محمد بُہادر شاہ ظفر
Emperor of the Mughal Empire
Bahadur Shah died in exile on
November 7
,
1862
.
He was buried near the
Shwedagon Pagoda
in Yangon, at the site that later became known as Bahadur Shah Zafar Dargah.
[1]
His wife Zeenat Mahal died in 1886.
[2]
AYODHYA
---
Location: Uttar Pradesh
Attractions: Ramkot, Hanuman Garhi
Best Season: Throughout The Year
Languages: Hindi, Avadhi, English
The Birth Place Of Lord Rama
On the right bank of the river Ghagra or Saryu, as it is called within sacred precincts, stands the holy city of Ayodhya, believed to be the birth place of lord Rama, the seventh incarnation of lord Vishnu.
Ayodhya during ancient times was known as Kosaldesa. The Atharvaveda describes it as "a city built by gods and being as prosperous as paradise itself". The illustrious Ikshvaku of the solar clan (suryavamsa) was the ruling dynasty of this region.
The ancient city of Ayodhya, according to the Ramayana, was founded by Manu, the law-giver of the Hindus. For centuries, it was the capital of the descendants of the Surya dynasty of which lord Rama was the most celebrated king.
Ayodhya is pre-eminently a city of temples yet, all the places of worship here, are not only of Hindu religion. At Ayodhya several religions have grown and prospered simultaneously and also at different periods of time in the past. Remnants of Hinduism, Buddhism, Jainism and Islam can still be found in Ayodhya. According to Jain belief, five tirthankaras were born at Ayodhya, including Adinath (Rishabhadeva), the 1st tirthankar.PRIME ATTRACTIONS
Religious Places
Ramkot: The chief place of worship in Ayodhya is the site of the ancient citadel of Ramkot, which stands on an elevated ground in the western part of the city. Although visited by pilgrims through out the year, this sacred place attracts devotees from all over India and abroad, on 'Ramnavami', the day of the lord's birth, which is celebrated with great pomp and show, in the Hindu month of Chaitra (March-April).
The Hanuman Garhi: Situated in the centre of the town, this temple is approachable by a flight of 76 steps. Legend has it that Hanuman lived here, in a cave and guarded the Janmabhoomi or Ramkot. The main temple contains the statue of Anjani, with child Hanuman, seated on her lap. The devotees believe that all their wishes will be granted with a visit to this holy shrine.
A massive structure in the shape of a four-sided fort with circular bastions at each corner , houses a temple of Hanuman and is the most popular shrine in Ayodhya.
Treta-Ke-Thakur: This temple stands at the place, where Rama is said to have performed the Ashvamedha Yagya. About 300 years ago, the Raja of Kullu built a new temple here, which was improved by Ahilyabai Holkar of Indore, during 1784. At the same time, the adjoining ghats were also built. The initial idols in black sandstone were recovered from Saryu and placed in the new temple, famous as Kaleram-ka-Mandir.
Nageshwarnath Temple: The temple of Nageshwarnath is said to have been established by Kush, the son of Rama. Legend has it that Kush lost his armlet, while bathing in the river Saryu, which was picked up by a nag-kanya, who fell in love with him. As she was a devotee of Shiva, Kush erected this temple for her. It is said that this is the only temple to have survived till the time of Vikramaditya, the rest of city had fallen into ruins and was covered by dense forests. It was by means of this temple that Vikramaditya was able to locate Ayodhya and the sites of different shrines here. The festival of Shivratri is celebrated here with great pomp & show.
Kanak Bhawan: Legends have it that queen Kaikeyi had built it for Sita. It has been restored time and again by various kings. Rani Krishnabhanu Kunwari of Orchha built the present temple, in 1891.
Maniparvat: This hillock standing about 65 fee high is considered to be of Buddhist origin, by many. According to legend, it was while Hanuman was carrying the hill bearing the 'sanjeevani booti', for Lakshman's wounds from Himalayas on way to Lanka, a portion broke off and fell in Ayodhya.
Jain Shrines: There are also several Jain temples at Ayodhya, as it is said to be the birthplace of five tirthankaras. Kesari Singh, the treasurer of Nawab of Faizabad, built five shrines to mark the birthplace of these tirthankaras, which bear the date of Vikram Samvat 1781. The temple of Adinath is near the Swargdwar, while the Anantanath temple stands on the Gola Ghat & Sumantnath shrine is at Ramkot.
Tulsichaura: The Hindi version of the epic Ramayana, "The Ramcharitmanas" is said to have been composed by Tulsidas, here.
Tulsi Smarak Bhawan: Built in memory of the poet Goswami Tulsidas, this monument is used for prayer meetings, religious sermons and discussions, and the singing of devotional songs (Bhajans and kirtans). It also houses the Ayodhya Shodh Sansthan, where a large collection of literary works of Swami Tulsidas can be seen. A cultural center of Performing Arts also functions here. Ramkatha museum, set up at Ayodhya since 1988, is engaged in collection, preservation and conservation of antiquities related to the life of Rama.
HOW TO GET THERE
Air: For Ayodhya the nearest airports are Amausi, Bumrauli and Babatpur.
Rail: Ayodhya is situated on the broad gauge northern railway line on Mughal Sarai- Lucknow main route. Ayodhya/Faizabad are connected to various parts of the country by rail lines.
Road: Connected by road to several major cities and towns
TOUR RESERVATION QUERY FORM
Sunday, June 22, 2008
Ram Kasam Mera Bada Naam Hogaya
http://www.musicplug.in/songs.php?movieid=5863
Views:
58,463


Subject: STOPPING SINGLE ACCESS TO LOCKER NO. 232 HELD IN JOINT NAME OF SURINDER KALRA AND MAMTA KALRA
To: sbi.07627@sbi.co.in, chairman@sbi.co.in, fhqr-control@cisf.gov.in, ys.dadwal@nic.in, delpol@vsnl.com, delpol@del2.vsnl.net.in, womeninfo@delhipolice.com, writeme@jagdishtytler.com, sbi.05453@sbi.co.in
Cc: interpol@nda.vsnl.net.in, adipol@cbi.gov.in, cvc@nic.in, sudhirkumar.vc@nic.in, rkumar.vc@nic.in, sp1acdel@cbi.gov.in, spacjbl@cbi.gov.in, ssa@cbi.gov.in, jereng@jerusalem.muni.il, usdeptstate@mailnj.custhelp.com, spacnpr@cbi.gov.in, editor@kashmirherald.com, uteesh@hotmail.com, koshursamchar@hotmail.com, spacblr@cbi.gov.in, spacpat@cbi.gov.in, spacran@cbi.gov.in, spacshg@cbi.gov.in, spacchg@cbi.gov.in, spacgwh@cbi.gov.in, spacjmu@cbi.gov.in, sp1acmum@cbi.gov.in, spacbbsr@cbi.gov.in, spacdeh@cbi.gov.in, spacgoa@cbi.gov.in, spacjpr@cbi.gov.in, spaclko@cbi.gov.in, spacghd@cbi.gov.in, spaccoch@cbi.gov.in, spacbpl@cbi.gov.in, sp1acchn@cbi.gov.in, spacdnd@cbi.gov.in, spachyd@cbi.gov.in, spacjod@cbi.gov.in, spacvizag@cbi.gov.in, ladylazarus12@hotmail.com
Date: Tuesday, July 1, 2008, 10:59 AM


To
The Branch Manager,
Nirankari Colony,
Delhi-9. Dated-1-7-2008
Subject:-Operation Of Bank Locker no.232 in the name of Surinder Kalra working in State Bank of India and Mamta Kalra.
Sir/Madam,
Here's wishing you a very happy "Nationalization Day of the State Bank Of India";as on 1-7-2008.
Please see that I , Mamta Kalra , have given an Intervention in the Supreme Court of India in the Jessica Lal Murder Case CRLA 179/2007;
http://courtnic.nic.in/supremecourt/querycheck.asp
http://courtnic.nic.in/supremecourt/temp/ar%2017907p.txt
which concerns
1.The strategic interests of the country,
2.Criminal Intimidation of the Armed forces of India,
3. Organized crime active in the locales of Mehrauli to loot and unauthorized land grabbing by Builder Mafia in the jungles of Mehrauli behind the Qutub Collonade.
4.Massive Unauthorized Construction inside the Zafar Mahal ,an ASI protected Monument in Mehrauli , to enact the bedroom saga of Babri Masjid symbolically, which is the story behind the Phool Walon Ki Sair.
5.Criminal International crime racket being run by Osama Bin Laden of Builder Mafia of Mecca and its Arya Samaj/Islamic/second wife Mehrauli connections after Independence since 1948.
My Grandfather Shri Nathu Shah Dhody was a military - accounts senior officer at AOC –Army Ordnance Corps, Khamaria in Jabalpur. That is why all the strategic concerns of the country were passed to my father Shri J.C.Dhody of UIIC and thence to me ; as I was the eldest daughter. They also were pertaining to the illegal arms trade and shipping of illegal arms from Saudia Arabia to militants of Islam and Khalistan.
Please see that lockers are taken in the State Bank of India jointly for convenience, so that they can be operated by any one of the two joint holders ,but the same is being misused by miscreants and wolf in sheep's clothing.There is no knowing when anyone take another's appearance ; or forge a signature now-a-days.Please make it mandatory for all joint lockers to be operated jointly at the signature of both the parties to prevent theft and unauthorized access by any one of the partners ,even in firms,seeing the amount of fraud now-a-days.
http://en.wikipedia.org/wiki/The_Wolf_in_Sheep's_Clothing
How-ever presently in my case ,my locker no.232 has Gold ornaments bought by me during my WORKING as Beautician while I was being transferred by the State Bank of India from one place to another ,in the name of "DOLLS BEAUTY PARLOUR" FOR WHICH I HAVE A PANCARD NUMBER "AEWPK6677D" and have paid regular income tax since 1991 to 2003 leading a very FRUGAL existence. The locker also has gold ornaments gifted to me by my late father Shri J.C.Dhody of United India Insurance and are symbolic to my Civil Writ Petition no- 265 of 2007 ,filed in the Supreme Court of India to change the names of
Change the names:-
1.Ahmad nagar as Sai Baba Nagar in Maharashtra
2.Hyderabad and Secundrabad as one Isfahan-e-Nau in Andhara Pradesh.
3.Arabian Sea as Sindhu Sagar.
http://courtnic.nic.in/supremecourt/querycheck.asp
http://rapidshare.com/files/124625358/IN_THE_SUPREME_COURT_OF_INDI3.doc.html
IT IS MY HUMBLE REQUEST AS ON DATE THAT LOCKER NUMBER 232 IS NOT TO BE OPENED UNLESS BOTH MR. SURINDER KALRA AND MAMTA KALRA ARE PRESENT IN PERSON AND SIGN AUTHENTICALLY.OTHERWISE ANY LOSS IN THE LOCKER WOULD BE THE SOLE RESPONSIBILITY OF THE STATE BANK OF INDIA.
PLEASE TAKE NOTE THAT CRIMINAL ELEMENTS OF BUILDER MAFIA INDORE HAVE TARGETED MY MATERNAL FAMILY AT JABALPUR FOR WHICH I HAVE LODGED COMPLIANTS IN THE CBI AS WELL AS THE CVC,AS WELL AS OTHER COMPLIANTS.
PLEASE DO NOT ALLOW THE LOCKER NO.232 TO BE OPENED UNLESS I AM PRESENT IN PERSON AND SIGN .
Thanking You
Yours faithfully
Mamta Kalra
1513,Outram Lane
Mukherjee Nagar
Delhi-110009.